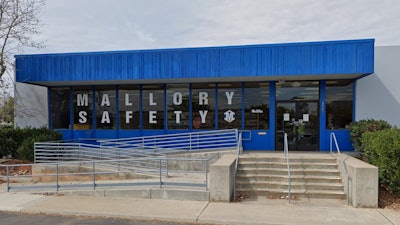 Google Maps
The vast majority of the companies on Industrial Distribution's 2021 Big 50 List experienced a downtrodden 2020 in terms of business performance. For the industry as a whole, it was a year of survival, rather than growth.
Don't tell that to the team at Mallory Safety and Supply.
At 17 percent, the safety and industrial products distributor had by far the largest year-over-year sales growth in 2020 out of any on The Big 50 — allowing it to move up four spots. It made its largest acquisition in company history, and added another in 2021.
The Portland, OR-based safety and industrial products distributor hasn't just grown through the COVID-19 pandemic, it's thrived.
The Who and What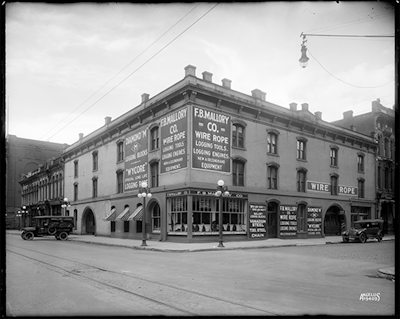 Mallory's story began in the late 1800s as a small logging supplier, originally located in what is now Portland's thriving Pine Street market. The company transformed into a safety-focused company amid the rise of OSHA.
Mallory has always been family run, and today, the company spans 33 locations across 16 states and has 530 employees as of early November. Most of that immense growth has occurred in just the past decade, during which Mallory has quadrupled in size. The company has completed 19 bolt-ons since 2005, leading it to claim status as the largest broadline-but-safety-focused independent distributor in the United States.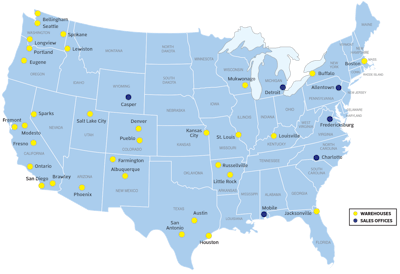 Assembling a team of many other regional independent distributors along the way, Mallory describes itself as a super-regional distributor with national capabilities and aspirations.
Leading Mallory through its modern growth has been president Tim Loy, who grew up working for the distributor and his father, Avery, and rejoined the company full-time in 1999, and was joined by his brother, Brian, the CFO, in 2002. Loy directed Mallory's first acquisition in 2004 in the form of Brenton Safety. The company has been on a tear ever since, managing exponential growth via acquisitions. He credits his father for having built a stable business to build upon and for giving him support and latitude to grow the business.
"There's a natural tension between the goals of a father with an eye towards retirement and a new generation with eyes on growth, and I'm grateful that he also saw the value and need to grow and supported that path," Loy says. "He had seen other founders struggle to release the reins and intentionally gave a lot of autonomy early.
"It's been a lot of work, but we have a great team and a management group that I believe are among the best at acquisition integration in the industry," Loy added about his supporting cast during his tenure. "It feels like a blur to have been racing so hard for so many years, but we frankly felt we didn't have another choice."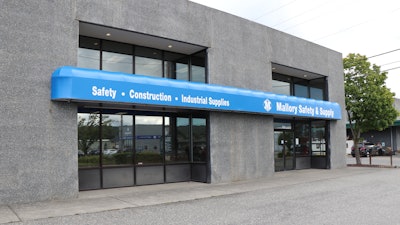 Loy detailed that, once Mallory does a lot of work up-front before closing a deal, it typically closes the acquired business on a Friday night. It integrates their data over the weekend, and on Monday morning they are on Mallory's ERP system and able to tap into all its inventory and resources, with a "Mallory mentor" able to use Microsoft Teams to shadow them through the busy first week.
"We thought we were defensively building scale so as to compete and stay relevant," Loy explains. "And we believe growth is the key to providing employees with growth opportunities. We want to promote from within, and without growth, that promotion path is just too log-jammed. So I wouldn't have it any other way. We feel like we've built something that can last and that can provide a good experience for customers and employees."
Mallory's website, simply www.mallory.com, lists four key product verticals: safety supplies, industrial supplies, cleanroom supplies and public safety supplies. Each contains many subcategories, with the largest including PPE, abrasives, fall protection, power tools, gloves & hand/arm protection and hand tools.
Within that product supply is Mallory's own "Diamond M" line of PPE, on which the same diamond and M company logo that graced the side of the original FB Mallory Co. building is stamped.
Besides product supply, Mallory's extensive solutions side of its business features a considerable vending presence with a dedicated staff and implementations of up to 200 machines within a single customer. That vending offering is powered by the company's SnapVend software.
Alongside vending, Mallory offers ENSA training (its at-height training facility near Milwaukee, WI is the largest in the US), service & repair, rental services, professional support, vendor managed inventory, national account coverage and fire vehicle solutions.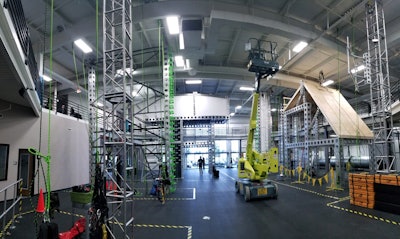 COVID Adjustments
As primarily a safety supplies distributor, Mallory was much better-positioned to pivot and meet customer demand than most industrial distributors when the pandemic arrived.
"Surprisingly, and fortunately, we had both acquisition and organic growth in 2020 and ended right where we expected — we just did so in such a starkly different way than predicted," Loy says. "Jan. 20, the phones started ringing for COVID products for other countries, and by March when the pandemic hit the US, we were prepared to the extent we could be."
With its public safety side of the business, Mallory's sales team was able focus on those COVID product areas. The company set up groups of procurement, inside and outside sales staff via Microsoft Teams to communicate customers' needs and the products and solutions available to serve them. They worked with key suppliers to keep product moving and obtain allocations of what was needed, all while focusing on franchise customers, meeting public safety needs and trying to avoid opportunities that weren't likely to result in a long-term customer.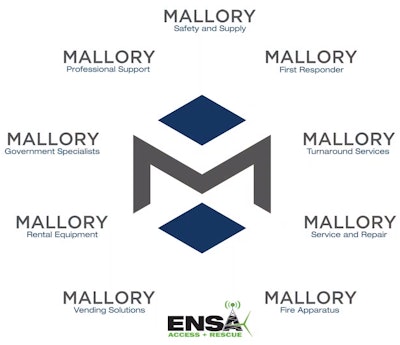 "I think we are all fatigued from the nonstop work year that feels like both a blink and an eternity," says Loy, who has served in industry and vendor committees including MSA, AD (currently on Safety Network board) and supplyFORCE (currently board chairman).
Business this year has been far better for industrial distributors than 2020, but managing PPE inventories remains a challenge amid the lasting pandemic. This past spring, the question was how distributors should go about getting rid of all their excess facemasks, only to see another surge of coronavirus cases over the summer and extended mask mandates in many parts of the country.
For Mallory, which had to react to COVID-19 in January — almost 2 full months sooner than most North American distributors — that extra time helped the company right-size its PPE supply by the time the virus officially became a pandemic the ensuing March.
"From anecdotes and public reports, I feel good that we didn't overbuy into product categories that seemed destined to collapse," Loy says. "Mallory didn't buy into the KN95 craze, for example, and stuck with our preexisting supplier base that we already knew and had vetted, as we saw too many examples of shoddy product making it into the customers hands. Our direct factory sourcing of gloves and masks has allowed us to manage supply/demand, and as the costs went down, our inventories were in line."
Looking at current conditions, Loy said Mallory's pain isn't an inventory imbalance so much as it is continued pain with delays at ports, country borders and in trucking that make each day a scramble.
Growth Through Disruption
Even amid all the COVID murkiness, Mallory has stayed true to its acquisition strategy that enabled so much of its modern growth. In August 2020, the company closed on acquiring WISE Safety, a St. Louis-based distributor of safety supplies and abatement products and services, with eight full-service locations and warehouse locations in the US. As Mallory's largest acquisition to-date, it pushed the company's inventory to over $30 million worth from over 2,000 vendors.
"Wise had pretty good-sized branches in most markets — 20,000 to 40,000 square feet — so we just have a nice infrastructure for growth and mini hubs to support onsite customers installs," Loy explains. "And, as has been our approach with all our acquisitions, we get stronger by adding capacity rather than subtracting jobs. We picked up more marketing personnel, purchasing expertise, repair management, and that allows us to get more done."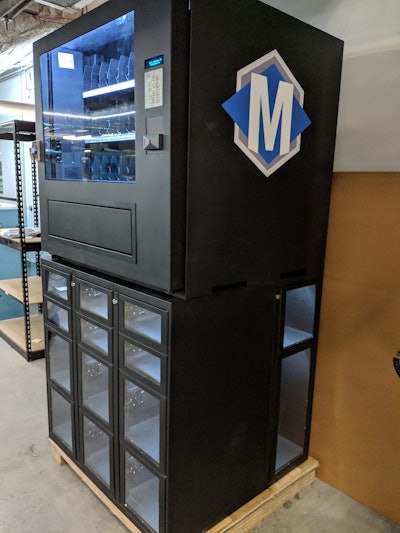 Prior to the WISE addition, Mallory was, geographically, primarily west of Denver. WISE gained it a presence across the Midwest and into the Northeast and Southeast — suddenly giving it the ability to service over 80 percent of the US with next-day UPS shipping.
Mallory followed that this past April by acquiring Safety Supply Inc. out of San Antonio, TX, which gave the company additional presence for which to build upon its Houston location acquired in 2020 and other onsite locations recently established in Austin.
So, with 20 deals made since 2004, what does Mallory look for when pursuing acquisitive growth?
"We consider a long list of factors including geographic desirability, strength of team, its platform, new capabilities the company might bring, scale, reputation and growth opportunity," Loy says. "But we really understand that it is the seller's needs and timeline that we need to be sensitive to and that drive the transaction. We must be ready when they are ready."
As the company forecasts full-year 2021 sales of $200 million and moving further up ID's Big 50 List, Mallory has no plans of slowing down its growth any time soon. With the current challenging labor environment, the company is continuing to invest in e-commerce, EDI and other ways to automate efficiency in its business while also investing in its vending capabilities. Meanwhile, Loy says Mallory's biggest investment is in internal training, skill development and culture development, and it's more excited about those efforts than any software tools.
"I think the reason we've been the best choice for so many safety independents is that they can feel good telling their employees they've decided to hitch their wagons to a peer rather than a generalist, and they enjoy getting access to the tools that will help them win in the market," Loy notes. "We plan to continue to remain an active acquirer."