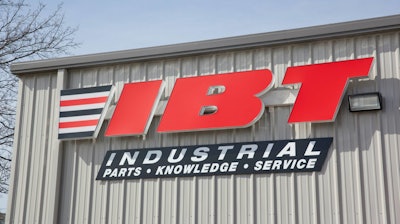 IBT Industrial Solutions
Many of the most well-known industrial distributors — including about half of those on ID's Big 50 List — have been in business for 50-plus years, and anyone serving the industry that long is a knowledge bank of technical solutions and product expertise. Distributors would be wise to turn that expertise into a value-added service, and that's just what the team at IBT Industrial Solutions has done.
IBT, based in the Kansas City suburb of Merriam, KS, has helped keep facilities running since 1949 in its role as a full-service distributor of MRO supplies and solutions. The company has long relied on its deep industry knowledge as a market differentiator, and it's currently leaning into that advantage in the form of new digital offerings.
WATCH: IBT Industrial Supply Goes All-In On Digital Offerings (published July 14)
A STRATUSphere of Knowledge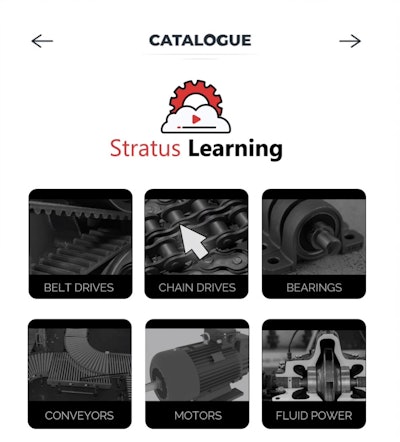 This past Spring, IBT began marketing its robust new online training offering: Stratus Learning. IBT has offered in-person industrial training as a service for more than 50 years, but Stratus takes it to a whole new level equipped for the modern learning environment.
Stratus Learning provides an extensive range of online courses crafted by industrial education and development experts at IBT, specifically designed for professionals to grow and retain their knowledge on a variety of power transmission topics.
Each online course features engaging videos that demonstrate products in action, as well as interactive activities and knowledge checkpoints designed to keep participants involved. Employers and industrial professionals can choose from a single course or a comprehensive series of 17 courses on power transmission product training.
Those who need to track and monitor their employee's training can license the learning management system and upload their own training content without the cost of ownership of an independent learning management system. Or, they can access a catalog of 17 fundamental product training courses including bearings, gears, lubrication, conveying systems and much more.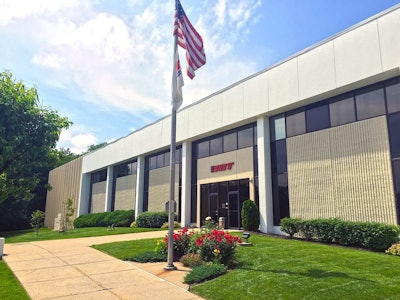 "IBT Industrial Solutions' focus on internal training has been a differentiator for decades," explains Jeff Cloud, who became president of IBT in 2018 and added the title of CEO a year later. "As our training evolved, we realized there was a substantial need for IBT to offer this service to our customers, but at a larger scale than what we could provide via a traditional classroom setting."
In-person training, especially in technical topics like power transmission, is invaluable. But the online format offers numerous advantages in availability and flexibility. Stratus allows IBT to support a larger group of customers with no limitations on the number of users or geographic location.
"The more knowledgeable our customers have about the products they need, the better we feel we can service those accounts and discuss more specialized engineered solutions," Cloud adds.
Carin Sampson, IBT's vice president of human resources and marketing, says the company originally created Stratus to modernize training for its employees, but in the process found it would be valuable to leverage the extensive experience the company has with training customers and offer the content externally.
"As industrial professionals, IBT understands the rigorous workload carried by many of our customers," Sampson says. "That's why we wanted to create a flexible online training program that working professionals could complete at their own time. The interactive training content is designed to be consumed in small, bite-sized segments so that learners don't have to dedicate hours to sitting in front of a computer. They can spend five minutes in the course, leave to take care of their day job, and return to the exact same spot they left off."
In that format, Stratus students can expect to gain skills quickly that will directly assist them in their jobs. Courses are available for as low as $95, making it a viable option for industrial professionals wanting to either learn a new subject matter or refresh their knowledge.
Turning Downtime into Uptime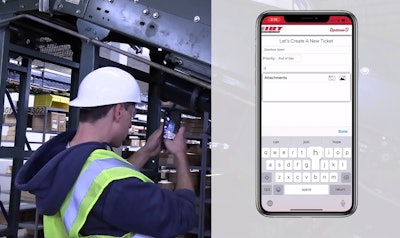 Also this past Spring, IBT launched its first-ever mobile help app: Uptime. Designed to help factory operators fix costly breakdown issues as soon as possible, the app allows users to submit a ticket for a plant breakdown situation they're having, via a photo of the problem or a short written description, so that an IBT branch member can respond and help resolve it.
IBT notes that even with limited cell coverage, a ticket with one photo only takes a few seconds to send, and if Internet isn't available, a ticket can still be created in the app and set to automatically send once Internet is restored. The app features a progress indicator, can send notifications and the ability to review ticket history so that users can find previously-entered product numbers and answers to questions.
Uptime came about from a simple challenge posed by Cloud to IBT's technology leadership: What if a maintenance worker in a plant could contact their IBT branch from their phone, describing their problem or posing a question and attach a picture to show what they're talking about?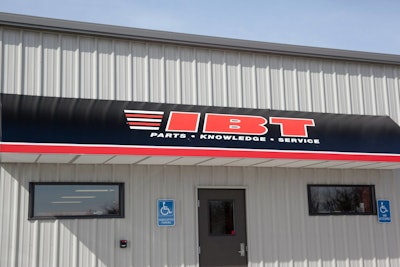 "We solve problems like this every day for our customers through other channels, but developing a mobile app allowed us to address that problem in real-time," IBT chief information officer Paul Stubitsch explains, noting that IBT responds to Uptime tickets within 15 minutes of receiving a customer request. "It makes it easy for the customer to contact IBT in the normal flow of their day."
Technology to Serve and Operate
Further on the digital front, IBT launched a new e-commerce website this past December. Targeted first at existing customers, the site provides another channel for customers to engage with the company. Stubitsch emphasizes that it's much more than just a shopping cart experience for buyers, offering them five years of searchable order history that they can re-order from. It also has workflow features that support customer approval processes, the ability to order using part numbers and lists that make reordering easy. Like Stratus and Uptime, the site can be navigated on mobile devices.
Stubitsch also touched on how, over the past four years, IBT has transitioned to being more of a cloud-based technology company in order to improve the speed at which the company can adapt. A few years ago, IBT moved certain operations to Google platforms and put a superior network in place to remove friction the company had previously experienced. In addition to Uptime and e-commerce, IBT has made investments in a product information management system and content team to manage product content for hundreds of thousands of SKUs.
"We are fostering a data-driven culture and have invested in analytics to drive near real-time visibility into our business," Stubitsch says. "We also believe digital marketing capabilities are absolutely necessary in a digital world and have made targeted investments in CRM, marketing automation and predictive account-based management tools. We are looking at how artificial intelligence and machine learning can help us improve our business."
Cloud adds that IBT's Industrial Maintenance & Technology division — which handles vibration analysis, equipment alignment and balancing, auto-lubrication installation and other on-site speciality needs — is exploring remote-sensing solutions among other technologies to better serve customer needs.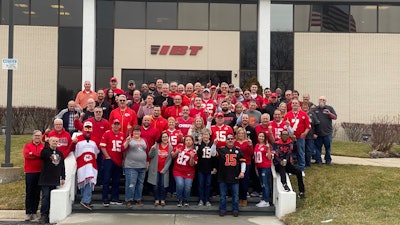 The New Normal
Like distributors nationwide, IBT took all the necessary COVID-19 safety measures needed to continue operating with employees' well-being at the utmost importance. Where possible, the company offered remote work options and additional paid leave to onsite employees who were exposed to or contracted the virus. Sampson says that, as of late June, the company has eased most of the restrictions previously put in place, but continues to offer fully remote and hybrid working arrangements for employees.
"We learned that some of our team members were more productive working remotely," Sampson notes. "In addition, we've found that the flexibility we mastered during the pandemic is an attractive benefit to our current and potential employees."
Thought Leader
Besides the value that Stratus and Uptime now bring to the industry, IBT regularly posts thought leadership and how-to articles on its PrimeMOVER webpage. Recent topics there cover everything from "Are Your Bearings Really Considered 'Food Safe'?" to "Choose Automatic Lubrication For Your Yellow Iron Equipment," while other posts focus on the benefits or features of particular products. It's just another way IBT showcases itself as a resource of industry knowledge.
"The importance of any industrial distributor to be seen as an industry expert has never been more crucial," Cloud explains. "Online channels have allowed access to product specifications and application information for a large portion of the products we provide. Our customers often come to us with a few possible solutions and look to us to validate which option will work best for them. Our long tradition of expert industrial knowledge gives our customers the confidence they need to move forward with the best solution."
Fast Facts: IBT Industrial Solutions
Founded: 1949
Headquarters: Merriam, KS
President & CEO: Jeff Cloud
Total company headcount: 324
Total number of locations: 36
Total supplier count: 2,400
Total 2020 sales: $135 million
Key product categories: MRO supplies, bearings & power transmission, hydraulics, pneumatics, electric motors, safety supplies, warehouse equipment
Key states served: Arkansas, Illinois, Iowa, Kansas, Missouri, Nebraska, Oklahoma, Tennessee, Texas
Recent awards: 2019 AD Giving Back Award