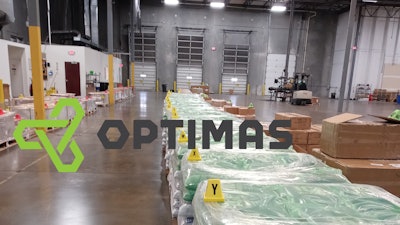 Optimas Solutions
When an industrial distribution brand is newly-established with at least a decent amount of capital to begin with, there exists a strong allure for rapidly growing a market presence via acquisitions and new locations. On the other hand, investing that capital in building product selection, service capabilities and internal operating efficiencies sets a distributor up for sustained success.
The latter isn't nearly as sexy, but is no less vital, and encapsulates what fastener products distributor and services provider Optimas Solutions has been up to since it launched five years ago.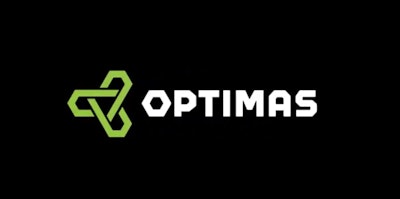 Still a relatively new name in the market, the Optimas brand was formed in 2015 through American Industrial Partners' corporate carve-out of Anixter International's OEM Fasteners division, which has been in business for nearly 35 years and has roots dating back to 1890. Optimas has expanded ever since, but has made only two acquisitions so far. Until this past summer and fall, there wasn't much news out of the Glenview, IL-based company that was No. 20 on Industrial Distribution's 2020 Big 50 List.
"We've been like hermits for the last three or four years, and not a lot of people know what we're all about," acknowledged Marc Strandquist, who was promoted from president of the Americas to Optimas' chief executive in October. "We've spent a lot of time this year improving the company. Instead of getting lost in this terrible situation and kind of putting everything on hold — and thanks to the support of our owners, AIP, who've been an amazing partner to this — we've been very focused, and certainly on the technology and the innovation side. We have so many outstanding things that we've kept quiet about, inadvertently, for the last three or four years."
Optimas Solutions is branded as a distributor and manufacturer of fasteners and components that also provides solutions for inventory management and engineering support. It has approximately 1,300 employees, with a customer base of 5,000, along with 4,000 supplier partners. The company had $865 million in 2019 total sales.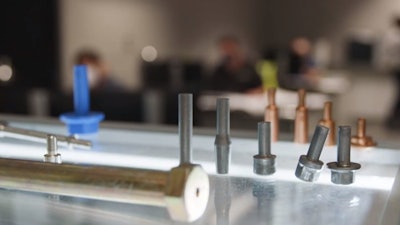 Now emerging on the news side, Optimas has made plenty of headlines throughout 2020 in the form of announcing new executives and product solutions.
Optimas spent its first couple of independent years strengthening relationships with suppliers and building up its manufacturing and supply chain capabilities. In late 2017, the company acquired U.K.-based metal forming supplier Barton Cold-Form and added a warehouse in Japan that led to the formation of Optimas Suzhou in the Tokyo area. In June of 2018, Optimas gained national coverage by acquiring Kingston, PA-based distributor Circle Bolt & Nut and its seven full-service branches.
Since then, the company has focused on fleshing out its management team and services. Alongside Strandquist, Optimas began 2020 by adding Mike Tuffy as its president of international and Kate Daily as VP of human resources. In July, the company announced the promotions of Randy Nelson to VP of supply chain.
Manufacturing Value
In August, Optimas rolled out a renewed strategy for its Americas market designed to deliver against uncertainties caused by the COVID-19 pandemic and other regional disturbances impacting the fastener industry. That strategy focuses on delivering "manufacturing solutions" for customers looking to gain efficiencies from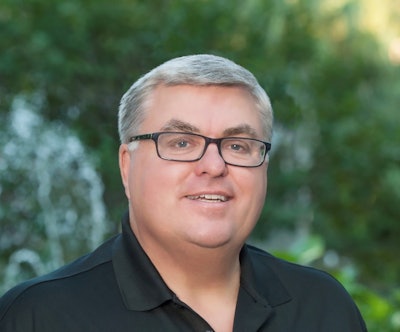 working with fewer, better equipped partners for fastener acquisition, inventory management and other manufacturing consumables.
"A lot of people had no idea that we have a very nice manufacturing plant in Chicago, and it's 140,000-square-feet," Strandquist said. "This isn't a hole in the wall with dim lighting. We have over a hundred pieces of equipment there. We have some very nice premium pieces of equipment capable of making very complex parts. That's just one example in terms of what our added-value is."
In mid-October, Optimas launched a standard fastening program that offers on-demand access to common screws, washers and nuts for MRO applications with minimal quality documentation requirements. It's designed to provide availability and consistency for typical usage parts, plus more security from running out of stock or when lead times threaten production.
Strandquist was named CEO just after, succeeding TJ Rosengarth, who became board chairman and AIP operating partner. Before Optimas, Strandquist held leadership roles at Würth Group and is a past president of the National Fastener Distributors Association.
Soon after, Optimas bolstered its national supply chain network by opening a brand new 30,400-square-foot distribution center in St. Louis, MO. It will handle the US distribution of a new line of manufacturing consumable products focused on PPE, MRO and Standard fasteners. Missouri Governor Mike Parson was there to cut the ribbon at the new facility on Oct. 20.
Most recently on Nov. 30 — after the print version of this story already went to press — Optimas announced that it had finished re-engineering its manufacturing capabilities at its Wood Dale, IL facility to offer a full suite of fastener manufacturing services direct to OEMs in North America. The company said the supply chain service addition makes it the only fastener supplier in North America to offer a full breadth of manufacturing and distribution solutions to support OEMs.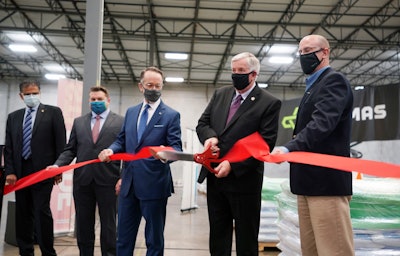 Tech Improvements
Optimas has spent these last few "quiet" years advancing its technology on both the distribution and manufacturing side. On the former, the company has just launched a new cloud-based ERP system provided by Oracle Netsuite. On the latter, a new Epicor ERP system is complemented by large monitors on the production floor that display live statistics from each piece of production equipment.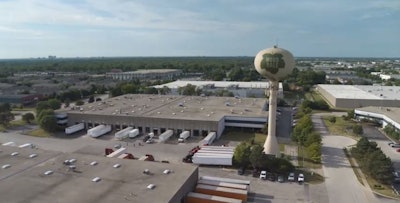 The company has likewise upped its supply chain capabilities by installing software from ToolsGroup, which enabled Optimas to develop a defined roadmap and implement digital supply chain planning technologies with machine learning. ToolsGroup features demand planning software that doesn't just take the EDI information that a customer might send in about the terms of their orders and invoices, but actively thinks and factors in seasonality. Strandquist said the software helps the company determine if inventory at one company location should be transferred to another or procured fresh.
Overall, these technology upgrades have led to the development or enhancement of Optimas' four key value-added services: risk management, inventory management, operational enhancement and quality improvement. Given the general industry slowdown that the pandemic has caused, it's been a fitting time to get these internal improvements accomplished.
"We've become very technology-enabled, which we think will be critical for the next 5 to 10 years," Strandquist said. "We're racing along and using 2020 to get all these things complete. Along with our (Just-in-Time) systems, we also offer RFID. We have weigh-scale programs. We have a whole variety of technology that we can deploy now that we had in some form, but didn't do a very good job exploiting. These things will take us to the next level."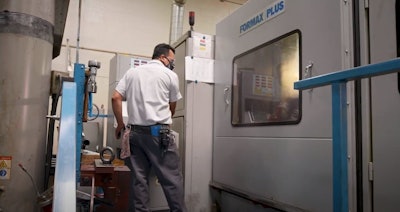 The Whole Package
The figure changes depending on who you ask, but the estimated number of total fastener distributors in North America commonly mentioned in the industry is 2,500 to 3,000. With fasteners being such a commodity product, differentiation plays a pivotal role in the market. Around the middle of 2019, Optimas' only differentiator was its Just-in-Time manufacturing. Fast-forward to today, and Optimas has at least six revenue streams. The latest is e-commerce, which the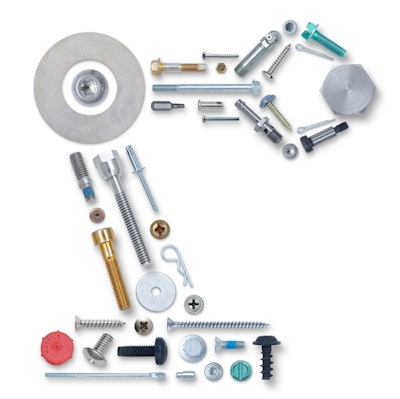 company just formally rolled out. Combined with an RFID offering, Strandquist estimates the number of distributors that can offer all the above is less than 100. When factoring in global reach, Strandquist says the figure is whittled down to essentially five competitors. Optimas has 29 locations in North America (three in Mexico), seven in Europe — including a headquarters in Gloucester, U.K. — and Asia Pacific locations in China, India and Japan.
But that's not where the separation ends. Strandquist said that Optimas' unique and robust manufacturing capabilities, including cold heading, leaves just Optimas and Fastenal as the only distributors in North America that can offer it all.
"It's a dynamic thing that we can offer the marketplace — to be able to put all that together," Strandquist elaborated. "You have other companies that do hot forming or those that are cold headers, but they're not distribution, or they are not global, or they don't do RFID. But when you look at the total basket of tools that we can offer, it's a party of two. So we think that's something to be excited about in terms of giving a customer a series of solutions. Sometimes they may want some of their higher volume complicated parts, but they don't want to go to distribution and pay the extra. Well here we are, we can do that. Sometimes all they want is distribution. We can do that. So you look at the combination of things, the fact is we're up there, and there's very few people that can compete at that level offering the full gamut of products and services that you would expect out of a leading fastener supplier."