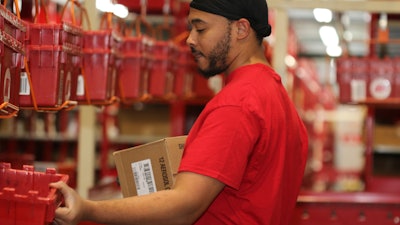 Motion Industries
In 2016, the US workforce quietly reached a tipping point. According to Pew Research analysis of US Census Bureau data, Millennials became the largest generation to be represented in the US workforce, with 35 percent of employed people in the 21 to 36 age group.
This generational shift has been problematic for many industries, none more so than industrial distribution. As the industry-at-large slowly adapts to the Internet age, Millennials and their preferences push distributors out of their comfort zones. And while some rebuff the directive, there are other businesses who embrace it.
One of those embracers is Motion Industries, the Birmingham, AL-based supplier of bearings, pneumatics, hydraulics and mechanical power transmission products that was No. 4 on Industrial Distribution's 2019 Big 50 List. For company president Randy Breaux, a new generation coming into the workforce isn't so much a challenge, but an opportunity. And while some businesses are merely making it work, Motion is rolling out the red carpet in comparison.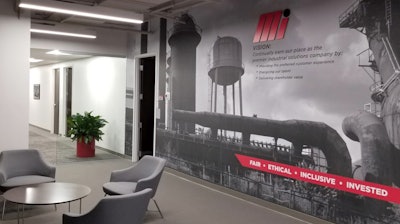 Old Dog, New Tricks
"You don't hear anyone here complaining about the Millennial generation," says Breaux. "We're actively and aggressively going out there to try to ­find young people to come and work for us. They're the future of the business."
Embarking on its 74th year, Motion isn't a young company, really in any sense of the word. And as far as its workforce is concerned, Breaux details an exercise at a sales meeting a few years back where a show of hands suggested half the room would be retiring within a decade. And while anecdotal, he con­ rms that the company's workforce under 40 years-old is only about 30 percent.
Acknowledging this prompted a dramatic shift in the focus of the Motion team, who determined to make the company as Millennial-friendly as possible. One of the company's more visible initiatives was cosmetic. The distributor spent millions renovating its Birmingham headquarters to make it more modern and appealing, adding perks like ergonomic of­fice furniture and an enhanced lunchroom area complete with professionally-catered food. Each year, it commits to renovating a percentage of its 600-some branch locations to push a common theme of openness and collaboration within each space.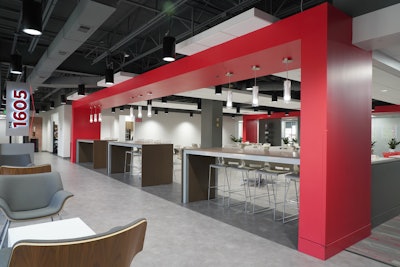 But the buildings are just a gateway, explains Breaux. "It's the look and feel of the facility that gets them in; how we treat them is what keeps them." Beyond recruitment, he says the whole cliché about Millennials wanting a seat at the table is true, "because that's the way we raised them – to go for what they want. And the smart ones certainly do." This means nurturing them through formal mentoring programs, career path transparency and ­finding ways to become more flexible while maintaining cultural consistency.
A New Language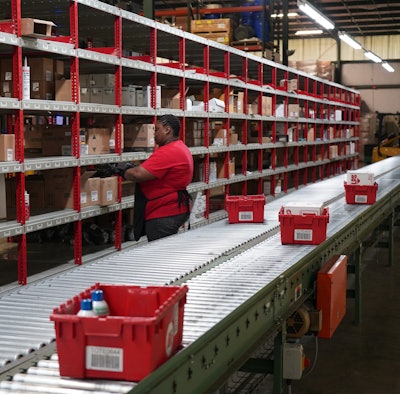 Mostly, says Breaux, once younger workers are exposed to the "invisible industry" of industrial distribution, many of them love it. It's the culture change up and down the supply chain that might actually serve as the most intense challenge, and Breaux says even the hardened concept of "value" is becoming a bit more nebulous.
Take negotiations, for example. According to Breaux, as Millennials take the lead at customer sites, there has been a distinct shift, in many cases, away from relationship selling and more towards transactions without the longer-term relationship. "And we have to respect that and do business the way they want to do business," says Breaux, who acknowledges it can be hard to adapt. "For so long, selling has been a relationship game and now it's more about getting the right data so they can make a decision."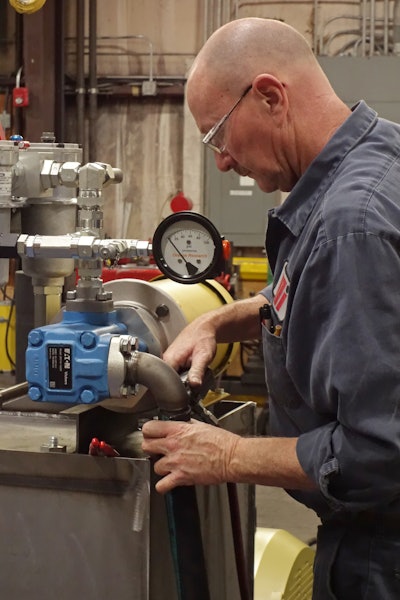 And sometimes those decisions don't work out in a supplier's favor, since some of the newer buyers don't bat an eye at walking away from a 20-year relationship where confronted with sticking points for both sides like pricing and terms.
Service in the Internet Age
Motion has long been revered for its product line and application expertise, a foundation that supported the thrust of $6.3 billion in goods in 2018. But according to Breaux, being service-minded can come with its own challenges these days.
Part of this is due to the changing expectations in the marketplace. The "value-added" moniker has slowly calci­fied around the concept of service over the years, leading more and more customers to simply expect it as a benefit to doing business. But outside of being a differentiator, service costs money, and Breaux makes it clear that there are certain buyers that don't appreciate the intangibles enough to assign them transactional value.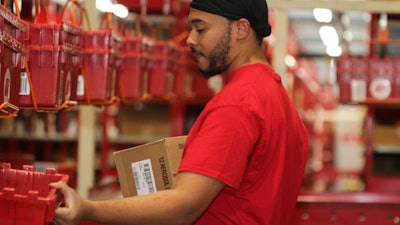 Still, Motion doesn't see itself becoming a victim of internet commodity price wars, mainly because engineered and application-specific products are its bread-and-butter. Even the threat of pure e-commerce sellers, the scourge of many traditional distributors, doesn't exactly keep Breaux up at night. "Yes, we compete against them, but are they our number one threat? We don't think so, because we don't just sell a part number," he explains.
And a deliberate approach to the market also means businesses like Motion's can take advantage of the web in a different way; while certain traffic is transactional, of course, much of it is research-oriented. "Commodity-type products are easily purchased on a website," says Breaux, "where engineered products are researched online but typically purchased via email or phone. So each distributor benefits differently from their online presence."
Distribution 2.0
Just as each distributor is benefitting differently from their online business, they are also reacting to it differently. Some large industry players have been moving away from bricks-and-mortar and, likewise, outside sales. In an e-commerce era, some see a path forward via closing branches and cutting sales staff. Whether Motion does the same does not appear likely.
"We do not believe this is a sustainable strategy," says Breaux. "You have to have a combination of methods to serve the customers, because each is different. While you might see a quick reduction in costs, a strategy that eliminates the 'customer-facing' aspect of our business is likely not going to succeed in the long term."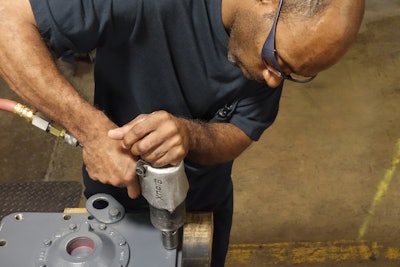 And part of the reason for maintaining this customer service component is that e-commerce sites aren't able to solely bear the weight of many of Motion's transactions.
"Many customers punch out of our website and enter the orders via EDI or email. It really doesn't matter to us. What matters is that they can find what they are looking for and have an easy option to place the order," he explains.
The Path Ahead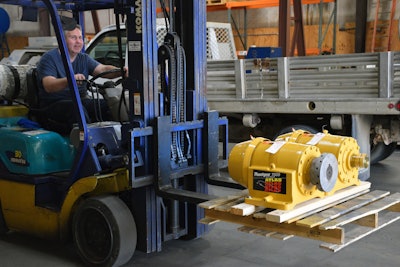 Not placing its eggs all in one basket is one of the ways Motion intends to thrive moving forward. And with so many non-traditional distributors disrupting the market over the past few years, nothing is stopping big players like Motion from adopting a fresh, agile approach themselves. Breaux says Motion will continue to be a leading industrial solutions provider, with the emphasis on solutions. "Notice I didn't say 'distributor,' because we have been intentionally evolving our business into being more than just a distributor selling a part number replacement."
With Breaux at the helm of a management team he says is "the most cohesive, strongest team that I've ever seen Motion have," the company intends to avoid the turmoil of some of its competitors. While they're all facing the same challenges, "I just think we're well-positioned to address them," says Breaux. "We're not sitting back."
Between a heavy focus on acquisitions, a well-stocked talent pool, and a service model that continues to enhance its overall value proposition and attract new customers, Motion's future looks bright. Breaux won't speculate on future financials or headcount, but he is bold about what he expects overall: "I can assure you that we will be viewed as the industry leader for industrial solutions as it relates to bearings, power transmission, hydraulics, material handling, automation, pumps and conveyance."