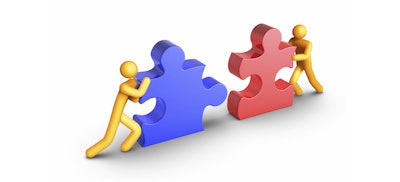 Scott Tousley of HubSpot compiled a list of mind-blowing sales stats, and among them are:
Customers believe that sales reps are 88 percent knowledgeable on product and only 24 percent on business expertise.
Nearly 57 percent of B2B prospects and customers feel that their sales teams are not prepared for the first meeting.
A whopping 68 percent of B2B organizations have not identified their funnel.
There are a number of conclusions one might draw from these statistics and a common one would be that there is a great opportunity for organizations with a focused, trained and armed salesforce.
When asking business leaders about their sales performance, a common reply is they could do better, but aren't sure how. They point to the following common issues as they relate to their salesforce:
Lack of direction/focus.
Not knowing what they are doing or where they spend their time.
Not selling other existing products/services to existing accounts.
Unsure if they are pursuing new customers.
Add to all of this, the less than favorable business climate facing industrial distribution and it would seem to validate the need for improvement in the sales discipline and a great opportunity for those who do so.
Here's an easy reality check. As a distributor, you have a purchasing department. Ever ask them about their frustrations with vendors? Solicit their feedback and see if your organization mirrors any of it. Perhaps there are immediate actions you can take to improve your performance as a supplier.
Taking into account the above statistics and feedback from business leaders, it would seem there is great opportunity for organizations to grow profitably via better utilization of existing assets:
Provide sales and operations with company objectives and ask them to develop individual plans to meet these.
Make sure sales and operations are in alignment with one another (collaboration); this puts everyone on the same page, working towards the same objectives and improves profitability.
Seek new business opportunities by providing the salesforce with ongoing training: product, sales and business.
There can be disparity between sales and operations. Organizations seeking to diversify and grow, realize aligning these disciplines is key — In other words, collaboration focused on diversification. Using the Ansoff Matrix, you can get a quick snapshot of what opportunities exist: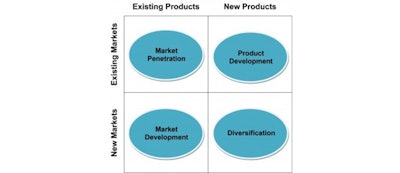 The obvious choices for growth are promoting existing products into new markets and adding new products to promote to existing customers. Of course, after maximizing these options, the final one is full diversification via new products and markets. Note: Markets should include customers and industries and with proper analytics, you can identify which ones are most profitable and should be pursued.
While the Ansoff Matrix suggest diversification is new products and markets, expanding your existing products with existing markets is also diversification and the easiest and most profitable. Therefore, start here first and maximize the results.
If Sales and Operations collaborate, diversification can happen along with increased profitability, without incurring additional costs. Done correctly, economic downturns are less stressful too.
Chuck Kitchen is an experienced industrial B2B manufacturing and distribution leader. As Principal of Business Betterments, he helps organizations improve their sales performance and bottom line. He can be reached at chuck@businessbetterments or 612-412-1341.