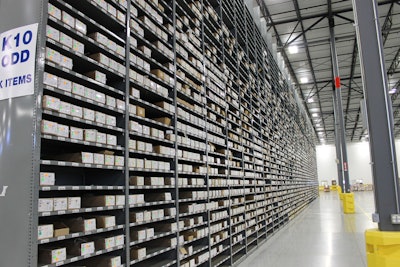 This article originally appeared in Industrial Distribution's 2016 January/February print issue. To view the full digital edition, click here.
In January 2012, Industrial Distribution premiered its Watch List in an effort to shine light on the kind of distributor that might not make our annual Big 50 List. Some of these companies are too small; some don't fit into the traditional MRO niche that The Big 50 has carved. Yet this series of short profi les takes a look at the "ones-to-watch" outside of the 50 biggest MRO distributors – notably those that are taking steps to improve operations and grow their business through acquisitions, training and development, product line expansion, or other best practices.

Midland Metal Manufacturing Company
While many independent industrial distributors have struggled with adapting to today's digital world, the folks at Midland Metal have taken it with stride, and are reaping the rewards.
The Kansas City, MO-based distributor of ball valves, cast fittings and nipples, hose clamps, hydraulic adapters, and pneumatic accessories has a team of only 49 employees, but its technological offering is anything but small.
Midland has been offering e-commerce for nearly 15 years, and now has a mobile app and allows customers to build, place, and manage orders by scanning barcodes, and gives real-time inventory levels.
"Customer adoption was slow, but those that did use online ordering saw immediate and significant advantages – more accurate orders, increased efficiency and cost savings," says Midland executive vice president Billy Hodes about both the e-commerce and app offerings. "We're very proud of our value-added marketing program we created for our customers to use."
Today, more than half of Midland's orders are placed online. Midland's annual catalog features more than 20,000 products, which reside in its full stocking warehouses in Kansas City and Kerman, CA, along with partial stocking locations in Houston, TX and Acworth, GA. The company contracts out its manufacturing to large and small machine shops, allowing its employees to remain as one group concentrated on distribution.
Midland has been family-owned since Billy's father Bill Hodes bought the company in 1980. All employees receive a bonus based on the company's overall profitability. Along with being a member of more than a handful of professional organizations, the company stays ever-active in the market by attending and exhibiting at trade shows, contributing white papers, article and press releases to trade publications, and developing product and pricing programs for specific organizations.
Customer service is paramount at Midland, where a live person will always pick up the phone – not a machine. Midland offered a five percent discount on all online orders placed when it first launched its website 15 years ago, and still offers the same discount today. Midland company also offers a "Your Brand is Our Brand" program that provides several tools for customers to use in their own marketing at virtually no cost.
"The philosophy that guides Midland Metal sounds cliché but rings very true: We put the customer first," Hodes says. "We spend all day, every day trying to come up with ideas, products, and services that will help our customers succeed. We can't succeed if our customer's don't."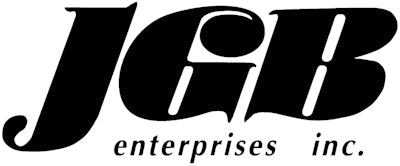 JGB Hose Enterprises
Liverpool, NY-based JGB Hose is a company that made our 2014 Big 50 List (based on 2013 sales) at No. 49, but missed the cut this past year – by one spot – despite another year of solid sales growth in 2014.
Founded in 1977, JGB services a broad range of customers across the automotive, marine, petroleum, dairy, construction, and defense industries. To the U.S. Armed Forces, NATO and various foreign military, JGB provides OEM spare parts, accessories, and components used in aerospace, ground support, and shipboard applications. In 2014, JGB filled more than 10,000 contract and purchase orders with the U.S. Department of Defense and other government agencies.
Besides its Liverpool, NY headquarters, the company also has offices in Buffalo, Charlotte, St. Louis, and Williston, ND. The company's headcount was 230 as of late December. Since 2007, JGB has supported nearly two dozen charitable organization.
The company launched a revamped, mobile-friendly website this past August, www.jgbhose.com, to provide its partners with the most up-to-date and easy-to-find online catalog of hose, hose assemblies, and fittings.
JGB Vice President Steve Starrantino says his company is one to watch because of "our innovation and forward thinking with our web development and strong understanding of how to adapt to market changes." He also noted how the company has diversified its 80,000 SKU product offering to address MRO markets, and increased its inventory by millions of dollars to facilitate JIT supply chain services.
In 2016, JGB is launching a customer-interactive hose tracking site that allows users to access the company's database in an effort to support life cycle management.