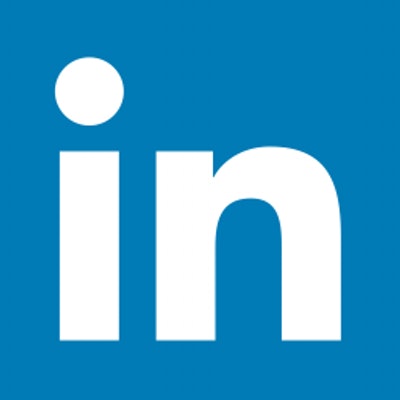 If you take a short walk back in social media history, it is pretty clear we have been on a bit of a rollercoaster. Back in 2008, just as the economy was beginning its downward trajectory, a social media site called Facebook was reaching for the stars. Not only were B2C (business-to-consumer) companies interested in Facebook, as a way to market their goods and services, but many B2B (business-to-business) companies were also viewing it as the next marketing marvel. And to top everything off, using Facebook as a marketing tool essentially cost nothing at all, making this social media site that much better.
Well, seven years later, while there have been some successes for sure, for the most part Facebook has not proven all that effective for B2B industries. In the professional cleaning industry, the industry of which I am most aware, rarely is Facebook even discussed as a marketing tool today.
Webinar: Managing the Digital Transformation in Distribution
But what about Twitter? A couple of years later, Twitter was getting lots of attention and many marketers, including B2B marketers, believed it had great potential. After all, wasn't Dell Computer able to sell about one million discounted computers, part of a line the company was discontinuing, by just posting one tweet? And haven't some airlines been able to fill extra seats with a simple tweet about a special discount fare?
Once again, while there have been successes – especially in the B2C world – for B2B companies and organizations, those successes have been few and far between.
So, if I were to tout LinkedIn as a promising marketing venue for B2B industries, at this point you're likely to think we've been here before, not interested. Well, I certainly can understand that, but LinkedIn is not like the others. The main difference is that Facebook and Twitter were designed for the B2C world, and while both are now trying to become more business-oriented, it has been a slow process. On the other hand, LinkedIn was designed for the professional and B2B world from the start, and it is in that difference that it holds promise.
What is LinkedIn?
Reid Hoffman is the CEO and one of the co-founders of LinkedIn. The site was officially launched in 2003 as a social media site to be used primarily by business professionals looking to network with each other and reach out to others. That, essentially, is what LinkedIn is still all about.
Its first six months were a bit rocky and uncertain … only 20 people signed up to be LinkedIn members. However, after a few more months, growth increased enough that the company was able to secure some badly needed investment capital in order to take the site to the next level.
Related: Should All Distributors Be Using Social Media?
By 2006, and with nearly 5 million members, LinkedIn launched what are now called "public profiles." Essentially, this turned the site into the "resume of record" for millions of people and for human resource departments wanting to find out more about an individual they are considering hiring. It was at this time that LinkedIn also introduced features like "Recommendations," and "People You May Know," to enhance networking.
Today, the site has more than 100 million members in North America and the public profiles – as well as the company pages we will discuss later – have proven to be two of its most powerful features for those of us in B2B industries.
Seeing LinkedIn at Work
Possibly the best way to illustrate LinkedIn's effectiveness for distributors and B2B companies is to set up a fictitious scenario. Let's say Joe Smith, a distributor with XYZ distribution and an AFFLINK member (we'll discuss why this is important later), has been assertively calling on Jean, the purchasing manager for a large medical center in his community, hoping to secure her organization as a customer for the professional cleaning products his company markets.
Jean is being asked to see where she can cut expenses without negatively impacting the health and appearance of her facility. So after a few more calls, Jean begins to wonder if it would be to her organization's advantage to look for a new Janitorial/Sanitation distributor. She goes online to find out more about our Joe. To do this, she turns to the worldwide resume of record, LinkedIn. Reading his profile, looking at his endorsements, work history, and other relevant topics, she is impressed and takes her discovery a step further.
Unfortunately, she finds LinkedIn has little information about XYZ distribution and the company has no company page on LinkedIn. However, because Joe mentioned his company is a member of AFFLINK, our prospect does a LinkedIn company search and finds that AFFLINK does have a company page. She learns this is a sales and marketing organization which supplies products for a variety of industries from food service to healthcare. She also notes that the company is "able to reduce acquisition costs" due to its buying power, savings which often can be passed on to the end-customer. Further, it offers a service that can evaluate the current products she is using by means of web-based analytical tools, and suggest other products that might perform more effectively or be more cost effective.
So what has happened here?
Joe is no longer a stranger; his LinkedIn profile gives Jean a better idea of who he is.
Not only is Joe no longer a stranger, she believes he is competent, well-aware of his industry's products and services, and after reading his recommendations, someone she probably can trust and depend on.
Because he is a member of an organization that can help reduce acquisition costs, there is a possibility he could save money for her healthcare facility.
As a purchasing agent, Jean knows her facility could use a product evaluation, to see if there are more effective product alternatives to the ones they have been purchasing for years.
While we cannot predict what happens next, even in this invented scenario, what we can be sure of is that the next time Joe calls Jean, it will no longer be a cold call. Warming the relationship is the first step in securing the business; a strong and favorable LinkedIn presence makes this a likely result of the prospect's research.
But Can We Be Sure LinkedIn Might Work?
The only way to answer this question is to say it is working already. Some human resource departments, when considering an application, say they now put more emphasis on what they find on LinkedIn than on an applicant's resume. This is now spreading to the B2B world as managers, purchasing agents, and others turn to LinkedIn to find out more about vendors and their companies.
The role now for distributors and B2B organizations is to take LinkedIn seriously. Many are now establishing a presence. Doing this means learning to create an effective, search engine optimized personal profile as well as an effective company page. It is worth devoting time to get a better understanding of exactly how LinkedIn works in order to tap into the advantages this social media site promises.
Robert Kravitz is a frequent writer for the professional cleaning and building industries.