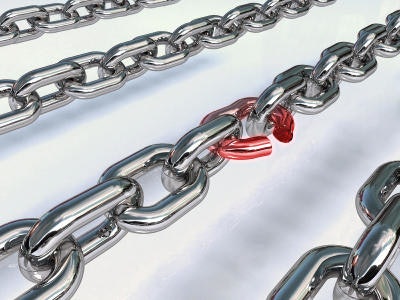 So what's all the fuss about?
The focus on supply chain "risk management" has taken on increasing importance and visibility across corporate America over the past five years.
Risk management has always been important, but given a few notable natural disasters of late, the vulnerability of corporate supply chains has been made more public. The devastating tsunami in Japan kept the auto industry reeling for several months. The horrible flooding in Thailand affected the supply chains of many computer manufacturers dependent on hard disks. Even the volcano eruption in Iceland found a way of disrupting time-sensitive air shipments. These were just a few of the more visible examples.
With many Boards of Directors asking questions of their CEOs as to how they are prepared to deal with supply chain disruptions; the focus on risk mitigation has become raised on the priority list of supply chain executives.
Natural disasters are one thing. However, there are many other risks. One of the most visible today is the on-going labor agreement discussions going on now between the International Longshore and Warehouse Union (ILWU) and the ports of Los Angeles and Long Beach (LA/LB). The ILWU is a labor union which represents over 37,000 members, primarily dockworkers on the U.S. West Coast, which includes the ports of LA/LB.
The current labor agreement expired on July 1, 2014 and the ILWU and Pacific Maritime Association (PMA) have been negotiating ever since. Contract talks are on-going, but tensions are increasing.
The impact of these discussions is significant. Nearly 40 percent of what gets imported into the United States from Asia is brought into and moved through the ports of LA/LB. In addition to the dockworkers involved, there is an estimated 700,000 other industry-related professionals impacted directly or indirectly and cost the economy nearly $2 billion a day.
All things being equal, it is more advantageous to be closer to your customers. With two-thirds of the population living on the East Coast of the United States, companies should consider utilizing alternative port locations on East Coast, if not already. Others have already started shifting… East Coast port market shares are up over the West Coast.
Supply chain risk avoidance is not a "nice to have"… it's a "must have".
Five risk mitigation steps to consider
Just like any prudent individual investor, it makes sense to diversify risk. Companies must stay away from putting all of their eggs in one basket.
Keep in mind the following five basic approaches when evaluating your supply chain network:
The most basic rule is to avoid manufacturing (or sourcing) everything

from one location or from one company. Maintain alternatives sources of supply.

Develop a "port diversification" strategy. Although it might be more

efficient and effective to import through LA/LB, any type of disruption can shut down your business. Move discretionary cargo to east coast ports in closer proximity to your customers.

Maintain additional inventories. Create buffer stock in alternative

distribution locations in the event of an emergency so you can continue to satisfy customer demand.

Invest in locations that can provide multi-modal transportation options.

Look for distribution solutions that are in close proximity to parcel hubs, intermodal rail terminals, or alternative port locations.

Build in network redundancies. Companies should periodically evaluate

their supply chain networks to ensure they have the most service effective and cost efficient solutions in place that provide overlaps in the event of shutdown in one of locations.
Companies cannot take for granted the "ease" of doing business in the United States. Despite the real and serious concerns about the aging supply chain infrastructure, the ability to flow goods into and throughout the U.S. is far better than anywhere else in the world.
There are significant risks for companies that do not heed the warning signs and who are not proactively thinking about and managing their supply chain risks.
Think about it.