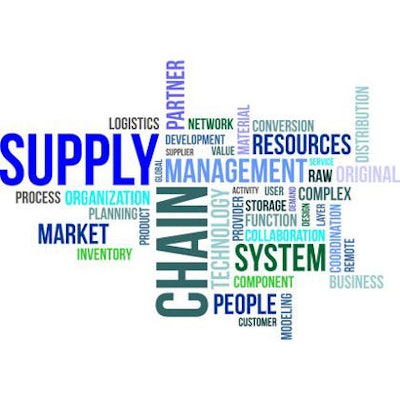 Whether budget, competing IT priorities or required time away from day-to-day operations stand in the way, the resources required to get your supply chain project implemented can be scarce. Ensuring that your project is aligned with high-priority corporate initiatives can help. When you can demonstrate that your supply chain improvement project supports or drives forward a corporate initiative, it becomes much easier to secure the broader based support and resources needed for implementation. Let's look at some common initiatives your supply chain can support.
1. Margin Management
Margin management has been a top concern for middle-market companies for the last few years, according to the National Center for the Middle Market. This is not surprising considering the economy has been struggling and revenues have been sluggish; companies have had to keep a close eye on the delta between cost and price. Margin is especially critical for mid-market companies: they are squeezed between large companies that have the revenues to overcome cost issues, and small companies that can adjust to their key customers more easily. If margin management is a key initiative for your company, improvements to your supply chain can make a big difference.
Some key areas of focus:
Automate ordering and receiving: Workflow tasks between buyers and suppliers such as sending, receiving, acknowledging, and approving purchase orders can produce large amounts of waste between employee time, errors and delays. Automating these activities can enhance processing speeds by more than 80 percent while reducing costs by approximately 83 percent.
Implement smart labeling: Many companies report that they lose or have to reorder/rush order as much as 15-20 percent of misplaced inventory each year due to miscommunication/poor instructions at the receiving dock. Implementing a standardized labeling format with suppliers reduces variation at the receiving dock for faster processing. Integrating inbound shipments with your inventory receiving system allows for a single scan with accurate put-away instructions. This keeps inventory/safety stock counts accurate and can all but eliminate unnecessary rush orders.
Enforce shipping requirements: Orders arriving too early, too late, or with the wrong amount of goods can add unnecessary costs to your materials, inventory, and production line. Too early means you must hold that inventory and potentially pay earlier than you should. Too late causes production line delays. The wrong amount – too much or too little – results in the same additional, unnecessary costs. Enforcing delivery window and amount agreements via a shipping collaboration solution reduces these unnecessary costs and helps improve margin.
ENTRIES OPEN:
Establish your company as a technology leader. For 50 years, the R&D 100 Awards, widely recognized as the "Oscars of Invention," have showcased products of technological significance. Learn more.
2. Risk Mitigation
According to another recent report from the National Center for the Middle Market, "every four to five years, a majority of companies will face a crisis. Of those that do, almost 75 percent will close or suffer a significant long-term impact. Of the 43 percent that never fully recover, just 29 percent will be in business two years later."
As a result, smart middle-market companies are making risk mitigation a top priority. This is another opportunity for the supply chain to improve business operations. Risks such as global unrest or natural disasters can significantly disrupt the supply chain, but a risk mitigation preparation plan can not only make supply chains and the company better prepared, it can improve overall operations even when there is no disruption.
In a recent series of posts, Ann Grackin, CEO of ChainLink Research, shared her guidance on how to minimize supplier risk. Some key suggestions:
Develop a multi-tier supplier view.
Include risk assessment in the supplier selection process.
Map and monitor the multi-tier supply chain.
Track products on the move.
According to Grackin, not only does this visibility help mitigate risks, but it also provides insight into the opportunity disruptions can offer: "Understanding volatile markets and conditions better positions your firm to know when and if to take action—knowing when to buy-up scarce supply, when to hedge, when to relax." An initiative that not only improves supply chain visibility but improves the strategic position of the company? Seems like a no brainer.
3. Expansion
According to a 2014 Chase survey of middle-market companies, the top challenge facing companies was sales/revenue growth. Growth brings challenges to the supply chain as well. Expanding product volume, additional regions, and new clients will be increasingly complex to manage. It only makes sense to prepare your supply chain to support the new reality, and in a much more efficient way.
An automated supply chain collaboration solution can help you manage this complexity with:
Real-time visibility across your inbound and outbound supply chain.
Data integration across internal and external partner systems.
Effective partner collaboration by providing:

Access to data.
The ability to quickly update and execute transactions.
The ability to communicate/share their updates and executed transactions.
Automation also brings with it a number of cost-saving and scalability advantages that can actually help to fund growth initiatives. Aligning supply chain improvements with corporate expansion efforts will have you better prepared to support this initiative.
4. Sustainability
For middle-market companies, sustainability is becoming less about personal values and more about business sense. According to a GE Capital report, companies see sustainability not only as part of the company's reputation, but also as a key way to save money. For example, GE implemented "resource usage treasure hunts" at multiple facilities, enlisting cross-functional teams that visited sites on weekends and identified unnecessary energy consumption, like machines that are left on round-the-clock, seven days a week but actually only need to run three days a week. The exercise has saved GE $150 million so far.
If your company has a similar focus on sustainability, one area to reduce waste is by minimizing or eliminating paper communication with suppliers. If you are still using mail or faxes to place orders, execute PO change orders, or handle invoices, moving to an automated supplier collaboration solution will cut down on wasted paper.
Your Supply Chain: Integral to Corporate Initiatives
As much as 45-65 percent of a typical manufacturing company's working capital can be tied up in its supply chain operations. Supply chain is the backbone of the business and plays a critical role in any number of company initiatives. Demonstrating that supply chain improvements can help drive your corporate priorities will make a significant difference in how these cost and value improvements are perceived and supported...and ultimately how fast they are implemented.