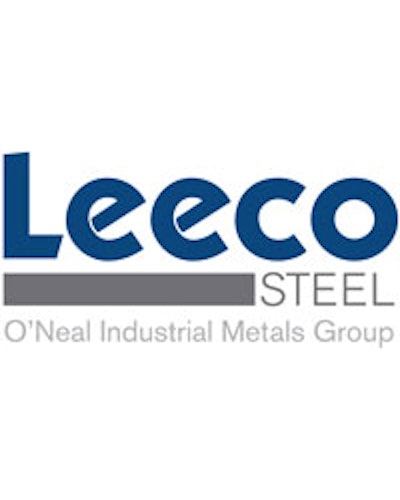 Every company is looking for ways to become more efficient and accurate, especially in their accounts payable (AP) and accounts receivable (AR) departments. Whether it's saving time, minimizing mistakes or streamlining processes, it's vital to a company that AP and AR are running smoothly. Going paperless with a document management system has helped businesses manage time more effectively, better utilize their Microsoft Dynamics ERP solution and improve business processes.
A Paperless ERP solution can benefit any organization in any industry. In one case study, major steel industry player, Leeco Steel, went paperless in both their AP and AR departments and the results of doing so were extremely beneficial. Leeco has been experiencing sufficient growth in the company and, rather than adding more employees to their departments, they wanted to make their processes more efficient.
"A lot happened at the end of 2013," CFO Mark Krzmarzick said. "We saw a lot of growth and we didn't want to just add more people, we needed to make everybody more efficient in preparation for our growth."
Upon looking for a paperless document management solution, Leeco Steel was seeking to:
Increase employee efficiency and effectiveness
Simplify AP processes
Find a scalable solution that applied to other departments
Increase billing accuracy
Make the AP process more transparent
Streamline AR processes
A document management solution that has the ability to automate AP and AR processes helps eliminate manual data entry. In this case, Leeco Steel wanted a product that would allow them web access and the ability for the company's IT department to manage their own system to cut back on costs. Going paperless helps companies minimize mistakes caused by manual data entry, losing paper documents and misfiling papers.
Here's how a document management solution helped Leeco Steel operate more efficiently and strive toward continued growth:
Accounts Payable Automation
Looking toward the future, Leeco Steel wanted an automation solution that would be able to expand into other departments. By streamlining the AP process, other processes would follow suit and create a more efficient workflow.
In the AP department, Leeco's chosen document management solution managed all of their invoices, both print and electronic. The invoices were indexed, routed and archived without the need for manila folders, filing cabinets and binder tabs. Instead of risking the possibility of data entry errors, the entire process is now automated and keeps their invoices and other documents meticulously organized. In doing this, time can be used more efficiently by employees who are no longer tediously entering data manually. Better time management leads to a more effective company.
Accounts Receivable Automation
The company's AR department also benefitted from streamlining processes with automated document management. The department had previously endured a daily multi step process to manage documents. The company chose to automate instead. In doing so, they were able to reduce the cumbersome process and, rather than sending multiple email to clients and customers, they were able to send out one all-inclusive email that contained all of the content that had previously been sent individually.
How we helped: MetaViewer Paperless ERP
MetaViewer from Metafile helps make companies more efficient by streamlining business processes and working with current ERP platforms. Integrating MetaViewer into both accounts payable and accounts receivable departments makes it quicker, easier and safer to manage invoices and other documents. By automating these processes, employees are freed up to work on other crucial business projects while letting MetaViewer and their ERP do all the work.
Since implementing MetaViewer with their existing Microsoft Dynamics GP platform, productivity at Leeco has been enhanced. Previously, Leeco was processing approximately 3,000 invoices through their AP department. They are now able to process 3,600, a 20 percent increase.
In addition, Leeco's daily Received Not Invoiced (RNI) report, or accrued payables, previously documented $8 million worth of unpaid materials. With MetaViewer in place, their RNI report has been reduced to only $1 million. This has resulted in fewer incorrectly vouchered receipts in the RNI report and has saved the AP department time and improved accuracy.
If your company is ready to streamline AP and AR processes, increase efficiency and better manage time spent handling and approving invoices and other documents, it may be time to look into an automated document management system like MetaViewer Paperless ERP.