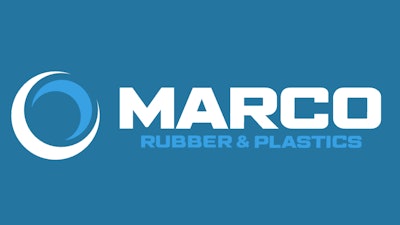 Marco Rubber and Plastics
CLEVELAND and DALLAS — Align Capital Partners' custom sealing solutions provider Marco Rubber & Plastics has acquired American Seal & Packing, a distributor of specialty O-rings, seals, gaskets and vee packing with a focus on specialty graphite-based products.
Headquartered in Santa Ana, California, AS&P serves over 750 customers across aerospace, utility, oil & gas, chemical and wastewater end-markets, primarily through its online distribution platform. AS&P was founded by David Steadman in 1989, who will remain involved to ensure a successful transition.
"We are thrilled to join forces with Marco, a market leader that shares AS&P's vision of delivering high quality products and customer service, and that recognizes the potential of e-commerce in our industry," said Steadman.
AS&P expands Marco's product depth and customer base while providing incremental growth opportunities across existing end-markets. Specifically, AS&P's flexible graphite and vee packing capabilities provide Marco's customers with access to a broader product offering.
"AS&P has a long-standing and active online presence that fits well with Marco's digital strategy," said Marco CEO Marty Daley. "Further, AS&P's complementary product offering enhances our ability to continue delivering a broad set of value-added products and services to our growing customer base. We are excited to partner with Dave and the AS&P team through this next phase of shared growth."
ACP acquired a majority stake in Marco Rubber & Plastics in February 2020 and has since completed five strategic add-ons. Marco will continue to pursue strategic acquisitions to augment the company's current product offering and geographic reach. ACP Managing Partner Chris Jones, Vice President Matt Bowen and Associate Ben Bryles worked alongside Marco management on the transaction.