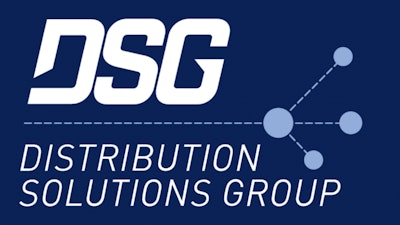 Distribution Solutions Group's adjusted revenue rose by 28% in its fiscal first quarter, company officials announced Thursday.
The company reported more than $348 million in adjusted revenue during the latest January through March window, up from nearly $272 million in the same period last year. DSG's adjusted operating income rose 11% over that span — climbing from $15.1 million to $16.7 million — while adjusted EBITDA jumped nearly 74%, from $22.7 million to $39.4 million.
The company again reported its financial results under reverse merger accounting treatment following its formation through the combination of Lawson Products, Gexpro Services and TestEquity last spring.
DSG officials said the company expects continued growth in revenue and profits this year despite moderation in select end markets.
The company's recently announced acquisition of Hisco is expected to close by the end of the current quarter.
"We believe that combining with Hisco will strategically accelerate our growth trajectory for all of our operating companies, with expansion in both customers and product offerings, coupled with better scale and incremental cost synergies," DSG Chairman and CEO Bryan King said in the earnings statement.