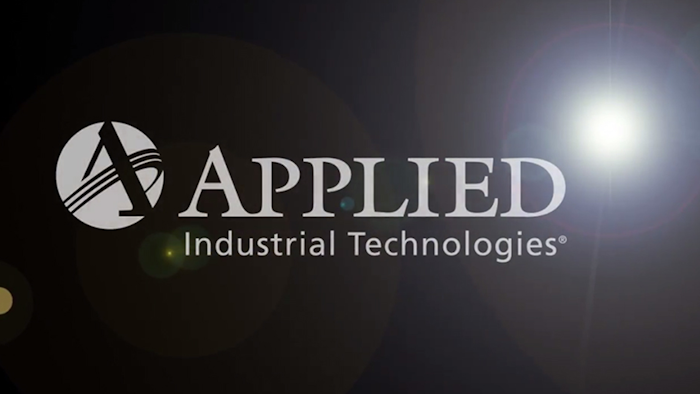 Under the financial direction of new CFO David Wells as of Aug. 31, Applied Industrial Technologies reported its 2018 first quarter fiscal results on Wednesday, led by a strong year-over-year (YoY) increase in total and organic sales, as well as profits.
The Cleveland, OH-based company — No. 15 on Industrial Distribution's Big 50 List — posted total Q1 sales of $680.7 million, up 8.9 percent YoY and up 9.2 organically. Total profit of $33.7 million jumped 23.2 percent, while gross profit of $192.4 million increased 7.9 percent.
Those figures follow Applied's 2017 Q4 in which it had sales of $681.5 million — up 7.5 percent YoY and up 7.9 percent organically, with a profit of $53 million. The company had full year 2017 sales of $2.59 billion — up 2.9 percent over 2016.
"Building on our recent momentum, we are off to a solid start in fiscal 2018," Applied president and CEO Neil Schrimsher said. "Our first quarter results reflect ongoing progress in executing our strategic plan, with emphasis on serving our customers, enhancing our capabilities and driving continuous improvements for growth and profitability."
Applied narrowed its 2018 full year sales outlook of 3 to 5 percent growth that it shared in its Q4 report, now expecting sales growth of 4 to 5 percent.