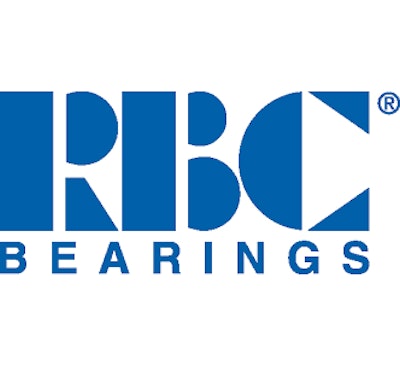 Oxford, CT-based Bearings maker RBC Bearings reported its 2015 fourth quarter and full year fiscal earnings on Wednesday, which included full year sales of $445.3 million, a 6.3 percent year-over-year increase. Full year profit of $58.2 million was down 3.3 percent compared to 2014.
RBC ended fiscal 2015 with fourth quarter sales of $113.4 million, down 0.3 percent year-over-year. Profit also decreased 18 percent to $14.9 million. The company said a 0.1 percent rise in industrial sales was offset by a 0.5 percent decline in aerospace and defense sales.
For the fourth quarter, sales were $113.4 million, a decrease of 0.3 percent from the previous year. Profit for the quarter decreased 18 percent to $14.9 million.
"Our fourth quarter of fiscal 2015 capped a great year in which we achieved record-level sales, operating income, and net income," RBC Bearings CEO Michael J. Hartnett said. "These results were driven by strong performance in our industrial markets and our continued focus on execution. We are also pleased to have recently announced the closing of our acquisition of the Sargent Aerospace & Defense business of Dover Corporation."