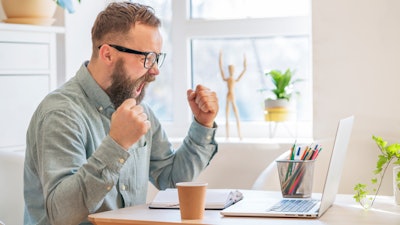 iStock
The WBSRocks E-commerce roundtable features industry experts sharing their perspectives on issues critical to the manufacturers' e-commerce journey. This week, we discuss how to understand software licensing and contracts to avoid surprise bills.
Enterprise software systems have come a long way with the advancements in technologies and software delivery models such as cloud computing. These delivery models make software and e-commerce websites accessible to SMB manufacturers. But if you don't understand the nuances of e-commerce software licensing and contracting in the new model, you might receive unexpected bills and face legal headaches. So make sure you understand licensing implications before signing any long-term contracts for your e-commerce platform.
Sam Gupta, Principal Consultant, ElevatIQ
Evaluating software platforms and understanding the true cost of ownership in the long term has never been easy. Each software provider uses its own tiers and methods to design its packages. And sometimes, because of this, you might never be able to compare them apple-to-apple. That's probably the reason why e-commerce experts might ask you to focus more on the fit than on the costs. But as a business owner, you need a way to compare your costs to make the right decision.
In addition, E-commerce software packages also have added nuances because of payment gateway integration. This restriction might require you to use their gateway, which would mean that you need to compare rates with other payment providers as they might charge exorbitant rates to cover up for cheaper subscriptions of their platform.
So unless you have a deep IT background or someone in your team who evaluates these platforms for living, you might want to go for platforms that don't have many variables/restrictions in their pricing, even if they might appear a little expensive. Most cheaper options may have "asterisks" and restrictions on their contracts and may have substantial hidden costs.
Due to their nature, most business software platforms, including e-commerce, are slightly harder to migrate due to potential data loss and disruptions to your business. Therefore, ensure you understand the variables of your contract and their implications on the total cost of ownership before signing them.
Kristina Harrington, President, GenAlpha
When organizations purchase eCommerce software, they are essentially purchasing a license to use the software. And the duration of time and the manner in which that software is used is determined by the licensing agreement.
Generally, the agreement has several variables that may have implications on your total cost of ownership. At a high level, you need to understand the following three factors while evaluating different vendor licensing alternatives:
Term - an eCommerce software agreement is typically long-term engagement. So it is important to understand how and what changes when the contract extends or terminates.
Price - determining the price over the term and any changes to the price for extension are an important part of every evaluation. For enterprise organizations, it is not uncommon to have one-time costs for implementing the software and the subscription license fee as the ongoing cost. In developing any business case, all costs need to be evaluated.
How it works - user licenses can be defined in various ways. When evaluating various eCommerce vendors, you will typically find three different types of licenses. The first is named users, where an organization would buy seats for each user of the software. The second is consumption-based licensing, where organizations pay based on consumption as opposed to per seat. There are several ways to calculate consumption, such as the number of searches, number of orders, or revenue generated. A third option is subscription licensing, which allows organizations to pay a fixed subscription fee annually for a service over the term of the agreement.
A clear definition of these three items is important when determining the licensing aspect of any eCommerce evaluation.
Eric Landmann, Ecommerce Division Manager, Earthling Interactive
Software licensing and fees for associated platforms and support can significantly impact the cost of site ownership. There are two models you could use to build your site: 1) On open-source (e.g., Magento, WooCommerce, Oro) or 2) Software as a Service (e.g., Shopify, BigCommerce).
You don't pay for the license in the open-source model, but there may be an additional fee and support costs for additional plugins or extensions. While most plugins are available with a one-time fee, there may be ongoing upgrade costs involved as they are likely to break if there are any changes in their dependent components.
In the software as a Service (SaaS) world, you rent the platform and purchase or rent apps or plugins to add features. While the base hosting price may seem attractive, depending upon the number of add-ons that you need, the cost for this can quickly outstrip the hosting costs for an open-source model over the site's lifetime.
Working with a qualified developer to do a strategy + evaluation project can help expose these otherwise hidden costs, so the site owner gets the complete budgetary picture.