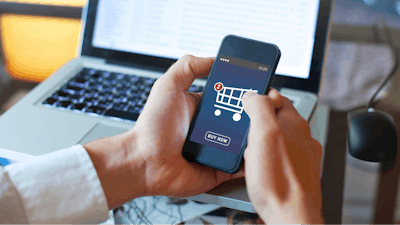 iStock
The WBSRocks E-commerce roundtable features industry experts sharing their perspectives on issues critical to the manufacturers' e-commerce journey. In this issue, we ask: how shopping cart issues can affect customer experience and conversion rate?
In 2021, 50% of US consumers abandoned online purchases due to additional costs and the checkout experience. To avoid these issues, you need to provide a frictionless experience and map their journeys precisely the way they would expect. A poor experience can lead to higher bounce rates and lower conversion, affecting the success of your e-commerce investments.
Sam Gupta, Principal Consultant, ElevatIQ
No one likes surprises. In the traditional setting, good salespeople were always wired to read their customers and had great abilities to keep the surprises to a minimum. Even though the e-commerce setting lacks that personal touch and inability to pivot as you learn more about them, they still expect you to know their implicit expectations and deliver on them.
For example, if your product showed up as the lowest price on the search page but had a bump in price on the checkout page, they are likely to bounce out from the site without completing the purchase. To clarify, the customer, in this instance, is perhaps the price-sensitive buyer. To further illustrate, if your target audience is not price-sensitive customers, then you should probably align your pricing on the search page. So you get the right visitor on the checkout page. On the other hand, if your target audience is price-sensitive, you should not bump the price as these customers don't like to see any price increases, especially if they have firmed their minds to buy a product at a specific price point.
These surprises could be whether you ask them to perform an additional step such as filling out a captcha to prevent fraud or opening an account, especially if they don't feel a need to create an account. They could also include things such as support for their payment option and their perceived trust in your site. There might be some shopping cart abandonment issues that might be out of your control, such as the shoppers that are simply window shopping or using your site for price comparison. But the best part about having a deep understanding of all shopping cart issues is that you can always retarget and incentivize to come back and potentially convert them.
You might perceive shopping cart issues as a lost opportunity, but in reality, they are also your opportunity to improve your conversion rate and drive future traffic.
Eric Landmann, Ecommerce Division Manager, Earthling Interactive
Shopping carts and checkout systems have evolved greatly in the last few years, and as a result, users' expectations are higher. Today's users expect a trouble-free checkout experience that accommodates their needs. You have several options to improve customer experience through shopping cart features, including address normalization, tax status designation, various shipping options, order comments, shipping live rate lookups, and discounts or coupon codes.
Kristina Harrington, President, GenAlpha
It's critically important to remove friction in the buying process to increase conversions with your eCommerce sales channel. Unfortunately, the following factors can lead to cart abandonment:
Buyers forced to create an account - don't complicate the checkout process for first-time buyers or customers who make infrequent purchases. Buyers will create an account when the time is right or when incentivized to do so.
Missing tax and freight charges - many customers will not place an order if they do not understand the total cost of the order.
Shipping - available options may be too expensive, not fast enough, or simply unable to pay on account. Today's customers are looking for convenience. And multiple shipping options are essential to avoid shopping cart abandonment.
Quantity needed is not available - inventory availability sells and is often more important (not always) than price. Be proactive and let buyers know when the required quantity will be available.
Missing payment options - while paying with a credit card is convenient in retail, most B2B customers want the ability to pay on account with their documented purchase order.
No quote option - in the manufacturing industry, buyers are often required to get several quotes before making a purchase decision. Make sure they have an option to turn their cart into a quote and then give them easy access to convert the quote to an order.
Speed is too slow - it's important to regularly audit the checkout process across mobile, desktop, and various browsers to ensure the performance of all pages. Speed affects revenue, and therefore, anything over 3 seconds loading should be reviewed for better optimization.
Take care of these factors, and you will be on a path to greater customer satisfaction and a larger number of converted orders online.