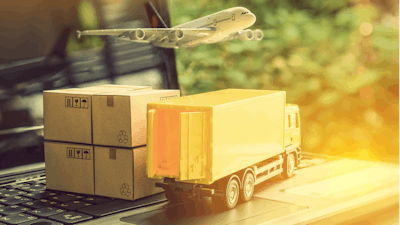 iStock
The WBSRocks e-commerce roundtable features industry experts sharing their perspectives on issues critical to the manufacturers' e-commerce journey.
In the latest episode, we ask: How do e-commerce site's quotation strategies expedite the sales cycle, and what is required to implement them?
Traditionally, most customers relied on salespeople to provide the quotes for their requests. However, they now like to research their options before engaging with a company. An e-commerce quoting system, also known as a configurator, provides them guided buying experience and assists with their research.
Sam Gupta, Principal Consultant, ElevatIQ
Today's customers prefer quicker answers to their inquiries. Unfortunately, traditional methods of generating quotes are incredibly passive. Customers may need to wait for days before knowing how their requested change would affect the quote. For example, a change could be as minor as changing the color or polish of a rim. But, however small the change could be, the delay would be the same as it needs to go through the same process. That is, you need to ask the salesperson to generate a new quote, wait for a few hours, if not days, and then compare both options. It not only delays the sales cycle, but it's also equally frustrating for customers.
If you are buying a small part, this problem may not seem as big. But now, think of a complex part or machinery such as an automated storage and retrieval system (ASRS) or equipment. They may have several configurable options, and each option may significantly impact the pricing and functioning of the final product. And if they had to request the change each time, it might take months before being confident with their decisions.
On the other hand, the configurable quote system allows them to experience the changes in real-time without any delays and feel confident with their purchases. Even in the traditional world, you would probably send 2-3 options to the customer depending upon their request. Then, the customers would need to go back and compare several parameters before finalizing the suitable options for them or prepare in a presentable format for their executives.
Think of configurator as the interactive quote that allows your prospects to try different options without any back-and-forth and delays. The ideal online quoting system also will enable them to compare these options quickly, so they don't have to spend time on their end to create comparison tables. Finally, the interactive nature of the configurator allows them to experience the implications of different options easily and develop presentations for their executives.
Dave Meyer, President, BizzyWeb
Having proper online tools to help enable digital quotes can drive new business and speed up sales cycles. Customers want to feel included in conversations. A great quote form can collect information, trigger automation to dig deeper, or get engagements moving along faster than forcing customers to call or email your sales team.
When starting a new sales quotation strategy, I like to confer with my client's sales teams to review common sales scripts and/or questions that their best salespeople ask during prospect interviews. A sound quoting system should feel like a natural conversation, digging as deep as required to begin the sales process and engage the buyer.
It can seem daunting to create a quotation system from scratch - I like to remind clients that they already have a quote form on their site in their "contact us" form. Adding additional questions to help clarify customer needs, identify their stage in the buyer's journey and elicit potential objections can be an organic process.
Your website is part of your sales team, so having quote forms that ask common questions, help guide prospects toward a sale, and automate some of the common back-and-forth between sales and customers can help land more deals and pay for itself quickly.
Eric Landmann, Ecommerce Division Manager, Earthling Interactive
Businesses that maintain online catalogs on their websites may not think that their site is an ecommerce. A quotation system could be as simple as a contact form with some questions. It doesn't need to be as sophisticated as a full-blown configurator. A quotation system is a link between the online catalog and a live prospect. It allows your prospects to find answers to their questions and self-qualify them. The quicker they can find answers to their inquiries, the faster they are likely to close.
These systems cover an extensive range of solutions:
Simple contact form (usually minimally used or impactful)
"Add a Quote" feature on a product page (simple form)
Full-featured quotation system that resembles a cart but doesn't generate an order
ERP-based quotation system (not linked to the website)
The implementation would depend on the budget, integration requirements, and features needed. Depending upon your site's platform, it can be as easy as adding a low-cost or free plugin-in or app. However, it can also be as complex as purchasing an extension that a developer needs to customize and integrate.