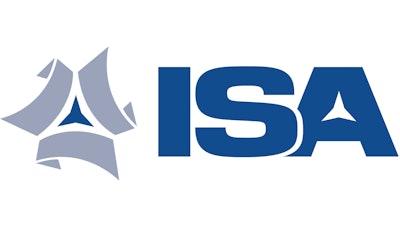 ISA
YORK, Pa. — The Industrial Supply Association on Wednesday announced an upcoming half-day workshop, "How to Build a Culture of Diversity, Equity, Inclusion & Belonging," hosted by the Women in Industry Network.
This transformative event is designed to help individuals and organizations understand, reimagine and create a culture that values diversity, equity, inclusion and belonging (DEI&B).
The virtual workshop will take place on June 6 from 11 a.m. to 2:45 p.m Eastern and is free for all employees at ISA member companies, while non-members can register for $299.
During the workshop, participants will gain practical strategies and tools for creating a more inclusive and welcoming environment for all individuals, irrespective of their background or identity. They will delve into the significance of DEI&B in the workplace, learn how to identify and address unconscious biases, and discover methods to foster a culture that promotes respect, dignity and appreciation for everyone.
"We are excited to offer this workshop as part of our commitment to supporting our members and the broader community in their journey towards building inclusive cultures," said Joby Strobo, senior director of business development at ISA. "The insights and strategies shared during the workshop will empower individuals and organizations to make meaningful changes that foster diversity, equity, inclusion and belonging."
The half-day workshop will consist of three impactful sessions:
Building Inclusive Climates:
Attendees will discover the power of diversity, equity, inclusion, and belonging (DEIB) and how to build a strong and inclusive organizational climate. Ellen Feldman Ornato, Founding Partner & CMO of the Bolder Company, and Yvonne Alston, Chief Culture Architect & CEO of Indelible Impressions Consulting, will guide participants in understanding the role of leadership, developing their DEIB journey, and building empathy and compassion to foster organizational strength and embrace new perspectives and behaviors.
Reimagining DEIB from Intention to Impact:
Ashley Marie Fernandez, Corporate Change Agent and CEO of Ashley Marie Coaching, will deliver a dynamic session that helps your company transform from simply having good intentions about DEIB to creating a people-first culture where diversity, equity, inclusion, and belonging are seamlessly integrated throughout all aspects of the employee lifecycle, driving impactful change, fostering innovation, and building a sustainable workforce.
DEIB Insights from ISA Members: A Panel Discussion on Lived Experiences:
The panel will feature esteemed professionals, including Shernale Kenney, Vice President, Supply Chain, Stanley Black & Decker, Inc.; Brittany Benoit, Territory Sales Manager, Relevant Industrial, LLC; and Molly Langdon, Senior Vice President of Customer Experience, Stellar Industrial. These accomplished panelists will share their unique perspectives and lived experiences, offering valuable insights into DEIB practices.
By the end of the workshop, attendees will emerge with a comprehensive understanding of how to build a culture of DEI&B and will be equipped with the knowledge and tools to promote a more inclusive and equitable workplace.
To register for the workshop, please visit www.isapartners.org/summer-sessions-deib.