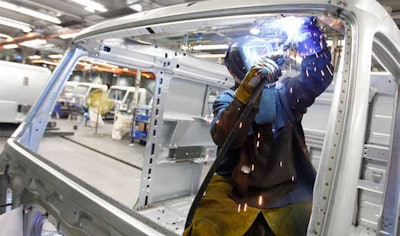 The U.S. Labor Department highlighted millwrights, industrial machinery mechanics and machinery maintenance workers on a recent list of "10 Good Jobs that Don't Need a Degree."
The agency expects those jobs to grow by 17 percent through 2022 and that prospects for qualified applicants "should be very good."
Maintenance workers generally receive on-the-job training for up to a year, while mechanics require one year or more of post-secondary training prior to beginning a job. Millwrights, who install, repair or dismantle industrial machinery, generally receive a four-year apprenticeship. The department noted the median salary for those positions was $45,840 in 2012.
Most of the other positions on the agency's list worked in building maintenance or construction, including building inspectors, iron and steelworkers, electricians, pipefitters, masons and elevator installers.
The list comes amid questions about the value of a four-year college degree, particularly as the level of student-loan debt skyrockets and manufacturers warn of a lingering gap between the jobs available in the skilled trades and applicants qualified to fill them.
Although the Labor Department wrote that some good-paying jobs don't require a degree, the agency began the article by arguing "a college degree is more important than ever when it comes to being competitive in today's job market."
A 2014 analysis by the Pew Research Center found young people with college degrees made $17,500 more than those who did not pursue post-secondary education; for lifetime earnings, the gap rises to about $500,000.