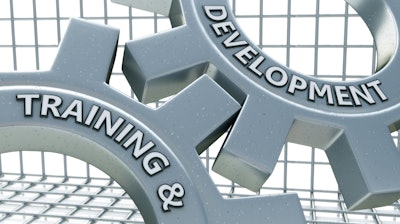 iStock
While critical to many companies, the supply chain and logistics industry suffers from an ongoing talent gap, one that not only makes it difficult to source new talent, but also makes it more important than ever to retain and up-level existing talent. Upskilling programs can be a cost-effective way to appeal to top talent who are drawn to creative benefits, while also filling existing staffing gaps. And with the changes brought on by the COVID-19 pandemic, it will be more important than ever to invest in upskilling as companies look to recover and adapt to a new world of work.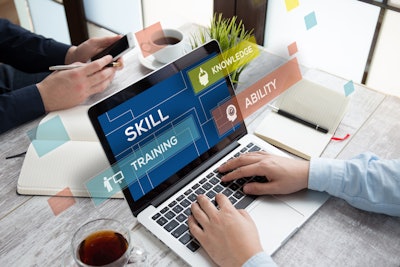 Though companies may feel pressure to provide more alternative, upscale benefits — such as wellness and fitness programs — to retain and attract talent, many would be surprised to hear that employees also place great value on upskilling and education opportunities. In a recent survey, specialty recruitment firm Ajilon found that the majority of respondents (42.4 percent) choose to remain in their position for the potential advancement opportunities. Similarly, another 32.3 percent said they stay with their employer for the career and/or skill development opportunities offered. Upskilling programs signal to employees that they are valued and that their professional development is a priority. Alternative benefits may look impressive on paper, but benefits that invest in employees' long-term growth can have a powerful impact on retention.
Hiring managers are no stranger to the unique challenges of recruiting talent for the supply chain and distribution industry. A combination of the right operational experience with specialized tactical skills can be difficult to find. But rather than diverting time and resources to seek out new talent for available positions, upskilling programs help companies fill these positions more cost-effectively. Through such programs, existing employees can be trained on the specific skills required for a new role within their company, while also ensuring a strong cultural fit. What's more, they keep employees engaged by allowing them to indulge their own curiosity and take on new challenges.
What skills should be taught in upskilling programs?
As technology and the changing demands of the economy continue to reshape the industry, some skills may be more important to cultivate than others. With social distancing as the new norm, automation will play an even larger role in the industry and as the supply chain further digitizes, many professionals will need to be trained on how to operate this and other emerging technologies. Skills such as data science and modeling, predictive analytics and artificial intelligence are among the few examples of highly sought-after technical skills. Other highly valuable skills include cost accounting and financial statement literacy, negotiation skills and proficiency in enterprise resource planning systems.
How can companies create upskilling programs?
Not all upskilling programs are going to look alike. A successful program should be tailored to each company's business goals, their staffing challenges and budget. Programs don't need to be large-scale either. Companies can start small and create programs tailored to departments most in need of support before expanding to other areas of the company.
Mentoring programs are great for companies looking for a cost-effective, flexible and easy-to-implement option. Mentors can be matched with mentees from the same department as a one-time engagement to learn how to use a specific application. Or mentors can meet with mentees from different departments as part of a longer-term arrangement to train them on a more specialized skill or tool. Moreover, mentoring programs can easily take place virtually through the use of video conferencing and online collaboration tools.
If creating a program from scratch isn't feasible, companies can consider providing tuition reimbursement to employees taking relevant classes online. Employees can also be encouraged to complete relevant credential programs and certifications through rewards such as bonus vacation days and gift certificates. While some conferences are being canceled or postponed due to the pandemic, others have shifted to a virtual format. Providing a stipend for employees to virtually attend relevant conferences can create a positive impact on both employee satisfaction and the company's brand awareness.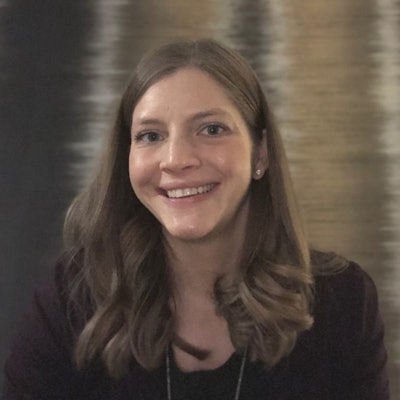 Upskilling programs can be valuable for both new talent prospects and existing employees alike. They let employees know that their professional development is a priority, while also strengthening the company's own internal talent pipeline. Furthermore, as companies continue to transition to a new way of working, upskilling programs will be key to enabling people to adapt. Even small programs, like something as manageable as a mentor program, can be an important step in reducing overall business costs, staying ahead of emerging technologies and keeping up with the evolving talent pool.
Christine Castaneda is head of professional recruitment, central at The Adecco Group, an HR solutions company that skills, develops and hires talent in 60 countries.