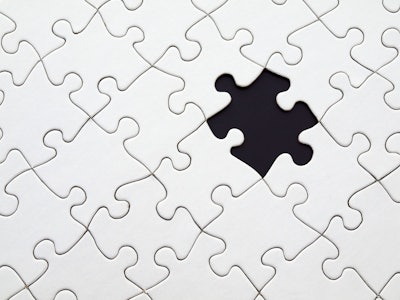 Employers are struggling to find qualified job candidates. There are currently more open positions than there are job seekers to fill them. Not to mention, the job seekers that do apply often don't have the skills needed for the job.
So What's Causing the Skilled Labor Shortage?
As you'll see in the Conger Industries infographic below, the unemployment rate was recently reported by the Bureau of Labor Statistics at 3.9 percent. Meanwhile, job openings continue to rise. But that's not the only cause of the skilled labor shortage. The tight labor market can also be blamed on the rising demands of e-commerce and increased consumer demand.
Rise of E-Commerce Gives Rise to Labor Shortage
E-commerce sales have steadily risen over the last twenty years and show no signs of stopping. The convenience and speed that items can be delivered make e-commerce a vastly popular option around the country. In many places, you can even buy your groceries online.
While the rise of e-commerce makes shopping quick and easy for consumers, it also places much higher expectations on companies that fulfill and produce these products. Industries like warehousing and manufacturing are being hit hard by the labor shortage at a time when they simply can't afford to get behind.
Skills Gap
Employers aren't just dealing with the worker shortage. There's also the skills gap to contend with. It's not just a shortage of people with industry skills (like welding, for example), it's soft skills too (like basic communication skills).
The skills gap is due, in part, to the sheer number of baby boomers retiring. Every day for the next 10 years, 10,000 baby boomers are expected to reach retirement age. Many of them are leaving behind specialized positions and there a fewer workers to take up the mantle.
The skills gap is also impacted by the increasing number of job seekers without interest in "less desirable" industries like construction, manufacturing, and warehousing. You might wonder why when it seems there is an abundance of trade programs, apprenticeships and 2-year vocational schools.
An emphasis on the importance of four-year degrees and "white collar" positions has led to decreased interest in skilled trades. Though there are plenty of well-paying jobs with upward mobility in these "less desirable industries", misconceptions abound.
Between baby boomer retirements and the stigma surrounding skilled trades, the skills gap is quickly becoming an epidemic.
Getting Around the Skilled Labor Shortage
How are employers supposed to find the workers they need? The answer is simple, even if executing it isn't. Their recruiting methods have to adapt. They're competing for talent and they'll have to make a good impression to draw in job candidates.
That usually means higher wages and better benefits, but other incentives can make a big difference too. Employee training programs could be very effective in attracting job seekers. Plus it'll help reduce the impact of the skills gap.
The Costs of the Tight Labor Market
Across a variety of industries, recruiters are having trouble finding the workers they're looking for. Workers that are qualified, with the skills required for the job. Those qualified job candidates are a rarity these days. And that labor shortage has a big impact on industries across the country.
See the costs of a tight labor market in the infographic below

Adam Robinson oversees the overall marketing strategy for Cerasis including website development, social media and content marketing, trade show marketing, email campaigns, and webinar marketing. Mr. Robinson works with the business development department to create messaging that attracts the right decision makers, gaining inbound leads and increasing brand awareness all while shortening sales cycles, the time it takes to gain sales appointments and set proper sales and execution expectations.
A version of this story first appeared on the Cerasis blog.