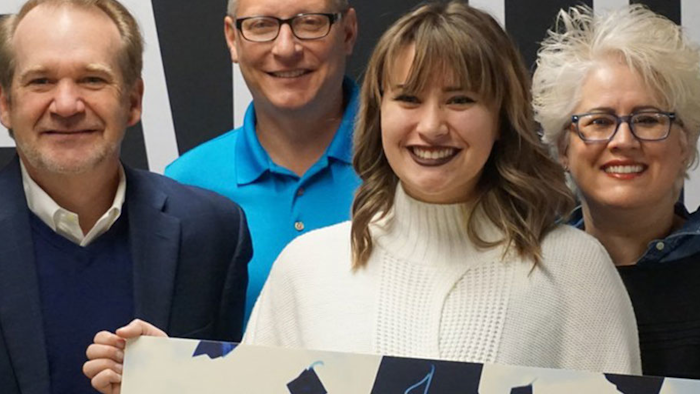 The TimkenSteel Charitable Fund has awarded seven new TimkenSteel scholars with $145,000 in scholarship funds.
The high school seniors, all children of TimkenSteel Corporation employees, will use the funds for the academic pursuit of their choice at any accredited university. They participated in a competitive application process which was open to employees' children around the world and based upon academic and extracurricular achievement.
"We have some of the most knowledgeable people in the industry working at TimkenSteel, and many have smart kids with tremendous potential. TimkenSteel scholarships fuel their dreams and, for the top award winners, may even open new educational possibilities," said Elaine Russell Reolfi, executive vice president at TimkenSteel and president of the company's charitable fund. She and other company leaders travelled to the winners' high schools to present the scholarships.  "These four young women and three young men who make up the 2018 class of TimkenSteel scholars are accomplished leaders, and we're proud to support their educational future."
The TimkenSteel Charitable Fund launched in 2014 when TimkenSteel Corporation, a producer of customized alloy steel products and services, became an independent company. The steelmaker's tradition of awarding scholarships to employees' children dates to 1958.
Tim Timken, TimkenSteel chairman, CEO and president, was on hand at Perry High School in Massillon, Ohio, to present the top award to Emma George, the daughter of Patrick George, senior technical analyst at TimkenSteel's Cantoncorporate office. The high school senior earned a $20,000 scholarship, renewable for up to three additional years and a total of $80,000. She plans to study medicinal and biological chemistry.
Alivia Kiefer, the daughter of Theodore Kiefer, rolling mill operator at TimkenSteel's Faircrest Steel Plant in Canton, received a $10,000 scholarship, renewable for up to three additional years and a total of $40,000. She also is a senior at Perry High School and plans to study global liberal studies.
In addition, five students received one-time $5,000 scholarships.