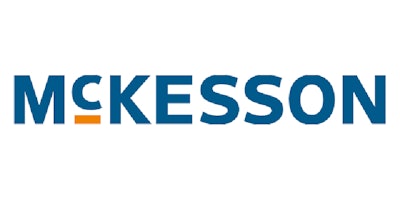 SAN FRANCISCO — McKesson Corporation announced the relocation of its corporate headquarters from San Francisco, CA to Las Colinas, TX, effective April 1, 2019, expanding upon its presence in the Dallas area.
"We are excited to strengthen our presence in Texas and make Las Colinas our official global headquarters," said John H. Hammergren, chairman and chief executive officer, McKesson Corporation. "Governor Abbott and the Irving/Las Colinas community have provided tremendous support since we opened our Las Colinas campus last April. Making this move will improve efficiency, collaboration and cost-competitiveness, while providing an exceptional work environment for our employees."
McKesson's Las Colinas campus is already a key hub for the company. Employees at the North Texas location perform vital functions for the company in areas such as operations, information technology, finance and accounting, marketing and sales, administration and support, purchasing, and project management.
"I'm delighted McKesson, a Fortune 6 company, is making Texas the home of its new global headquarters," said Texas Governor Greg Abbott. "The company has a long record of success in our state. McKesson's expansion is an example of the kind of high-quality companies and jobs Texas has attracted as a result of our focus on economic growth, and I am proud to welcome them to the Lone Star State."
McKesson's Las Colinas campus has achieved a LEED Gold certification, recognizing its resource efficiency, as well as a WELL Building Silver certification, the first building standard focused solely on human health and wellness. Elements of the building are designed to support employee productivity and wellness, empowering employees to work the way they like while fostering team collaboration amidst an array of amenities and enhanced technology capabilities.
"We are proud that McKesson has decided to make Irving/Las Colinas its official, corporate home," said Irving Mayor Rick Stopfer. "Irving is an amazing city with talented, hard-working people and wonderful amenities. We're delighted to have yet another Fortune 500 company make Irving their global headquarters."
Following the relocation of its headquarters, McKesson will continue to have a strong presence in California, employing more than 1,400 people, primarily in distribution operations and sales. The company opened a new distribution center for its medical-surgical division in Roseville, CA earlier this year. McKesson Ventures will remain in San Francisco, along with a technology development team for McKesson's US Oncology Network.
Move Supports Multi-Year Strategic Growth Initiative
As previously announced on April 25, 2018, McKesson launched a multi-year strategic growth initiative, inclusive of plans to optimize the company's operating and cost structures. The company expects these initiatives and actions will generate approximately $300 million to $400 million in annual pre-tax gross savings that will be substantially realized by the end of Fiscal 2021.
"As part of our strategic growth initiative, we've developed a hub location strategy, co-locating people based on the type of work they do to improve teamwork, advance innovation and increase efficiency," said Brian Tyler, president and chief operating officer, McKesson Corporation. "Bringing employee groups together in key locations will make McKesson a more streamlined and agile company, complementing our investments and improving operating profit growth for the organization."
"We are taking great effort, care and consideration to make this transition as seamless as possible for our associates who will be affected by this transition," Tyler continued. "It is important to us that every employee is treated with dignity and respect, consistent with McKesson's ICARE shared principles. San Francisco-based employees are being offered the opportunity to relocate to Las Colinas and other hub locations. We look forward to bringing even more of our team together in our new, world-class global headquarters."