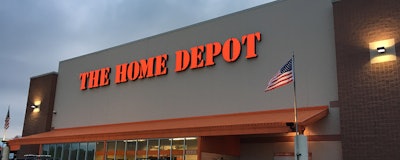 The Home Depot Foundation announced a commitment of up to $500,000 to support wildfire relief efforts in California, bringing its 2018 disaster relief commitment to at least $4.8 million for areas impacted by fires, hurricanes and flooding throughout the year.
"Our hearts go out to all of the people and communities impacted by the devastation in California," said Shannon Gerber, executive director of The Home Depot Foundation. "We will continue to work with organizations on the ground to provide emergency relief for these communities during this extremely difficult time."
The Home Depot Foundation will provide support in collaboration with several nonprofit partners that are active in helping the residents of California, including American Red Cross and Convoy of Hope. Additionally, The Home Depot's employee assistance program, The Homer Fund, is continuing to provide emergency financial assistance to associates affected by this tragedy.