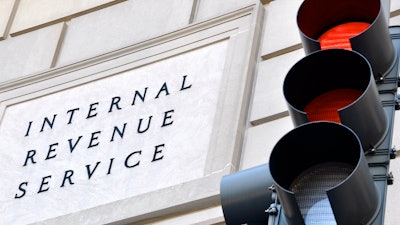 iStock
CHICAGO — A federal grand jury in Chicago last week charged a Florida man with aiding in the preparation and filing of false corporate tax returns.
According to the indictment, from 2016 to 2017, Athanasios "Tom" Dimitropoulos, of New Port Richey, Florida, helped prepare and file 10 false corporate income tax returns on behalf of SDA Global Inc. and ABC Group Corp., two Chicago-based corporations he owns and controls. Dimitropoulos helped prepare tax returns that reported inflated amounts of costs of goods sold and deductible business expenses, resulting in both corporations underreporting their taxable income.  
Dimitropoulos will make his initial appearance at a later date. If convicted, he faces a maximum penalty of three years in prison for each of 10 counts of helping to file a false tax return. A federal district court judge will determine any sentence after considering the U.S. Sentencing Guidelines and other statutory factors.
Acting Deputy Assistant Attorney General Stuart M. Goldberg of the Justice Department's Tax Division and U.S. Attorney John R. Lausch, Jr. for the Northern District of Illinois made the announcement.
IRS-Criminal Investigation is investigating the case. Trial Attorney Boris Bourget of the Tax Division and Assistant U.S. Attorney Patrick King for the Northern District of Illinois are prosecuting the case.
An indictment is merely an allegation, and all defendants are presumed innocent until proven guilty beyond a reasonable doubt in a court of law.