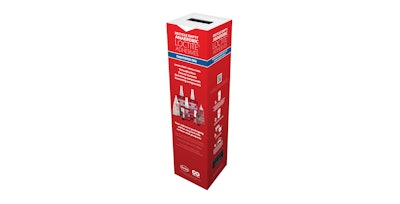 Henkel Corporation, a leading manufacturer of adhesives, sealants and functional coatings continues to build on the success of its groundbreaking Recycling Program by offering additive manufacturing customers recycling options across its Loctite brands. Henkel's partnership with TerraCycle reflects the company's commitment to sustainability and its long history of transforming manufacturing processes across a wide range of industries.
As a leading materials provider for 3D printing solutions, Henkel brings competitive technology, manufacturing know-how and unique market access to its customers. Through its strategic partnership with technology leaders for specialized equipment Henkel is driving the adoption of 3D printing beyond prototyping and toward the production of final parts. By leveraging its access to customers across more than 800 industry segments, along with its wide range of Loctite adhesives and resins, Henkel is able to offer a broad, innovative portfolio of materials for 3D printing applications and post-processing bonding, coating and cleaning solutions, with sustainable recycling options.
Henkel, in partnership with TerraCycle, was the first company worldwide to offer a recycling solution for anaerobic adhesive packaging and has since added light cure adhesive technologies packaging, with instant adhesives and cyanoacrylates to follow shortly. Through this program, Henkel's customers with 3D printing operations are provided with a recycling box where used containers of UV curable 3D resins and cyanoacrylate-base adhesives are placed and later recycled by TerraCycle.
"Our goal is to be the customers' champion for all industrial additive manufacturing solutions, and through our partnership with TerraCycle, we also make sustainability simpler for our customers," says Philipp Loosen, global head of 3D Printing, Henkel Adhesives Technologies. "As a company with a strong commitment to sustainability and innovation, we are pleased to offer an environmental solution to customers who share our corporate values and use our adhesive products to spur innovation and transform the future of industrial manufacturing."
"Through the Adhesive Recycling Program, Henkel is offering its customers with 3D printing operations a unique opportunity to divert this hard-to-recycle industrial waste from landfills," says Tom Szaky, founder and CEO of TerraCycle. "We look forward to growing this revolutionary program, and continuing to provide consumers with a powerful, sustainable option to reduce their environmental impact."
Interested companies can contact their local Loctite distributor or visit www.na.henkel-adhesives.com/recycleloctite for more information.