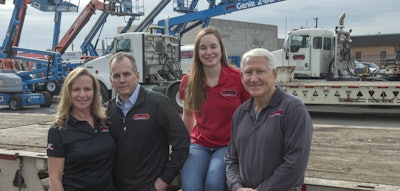 Frank's Supply Company, Inc. has an impressive reach in New Mexico. The organization, which employs around 125 people, is comprised of five locations, a construction and industrial rental fleet, catalogs, a website, and a service center. While the company continues to work on building out a robust e-commerce site, the company's storefronts offer that last-minute item for someone who just realized they're missing the tool required to finish the new deck.
And it all started in the trunk of a car.
In the years after World War II, Frank Deaver was a sheet metal worker. In a dilemma familiar to any number of people who worked in the trade, Deaver often found himself at a dead end on the job, simply because he didn't have exactly the right tool at hand. There was really only one solution, and that led to a simple, but profound inspiration.
"He would leave his sheet metal job at lunchtime and go get the right tool," explains Melissa Deaver-Rivera, president of Frank's Supply and granddaughter of the man who lent the business his name. "He thought 'If I need another tool for this job, then my buddy I work with probably needs one, too. So I'll get a couple of them and see if my buddy wants to buy it.' So he ended up selling tools to his co-workers as he continued with his sheet metal work."
The impromptu peddling didn't stop there. In the boom years of mid-century America, major construction was underway everywhere. The commute home was akin to taking an exploratory tour of industrial development.
"He'd drive by another job site where they were doing the same stage of work, and he'd think, 'Well, those guys need these tools, too,'" Deaver-Rivera says. "So he'd stop and sell them some tools. It turned out he had a knack for knowing what the right tool for the job was. That's how he became a salesman, by knowing what people needed."
Eventually, Deaver had an outlay of tools in the trunk of his car, always at the ready for workers in need. His salesmanship proved to be as impressive as his sheet metal work, and soon it was even more lucrative.
Frank's Supply officially opened for business in 1953. It's been growing ever since.
One Step at a Time
Frank's Supply has seen significant expansion over the years, but the growth has always been controlled, dictated entirely by the needs of the market. And because of the industries that dominate in the Southwest, some vigilance is required to respond properly to the business landscape.
"It is very volatile with oil and gas," notes Randy Irwin, general manager at Frank's Supply. "When it's boom, it's boom, and when it's bust, it's bust. We've been through the cycles for sure."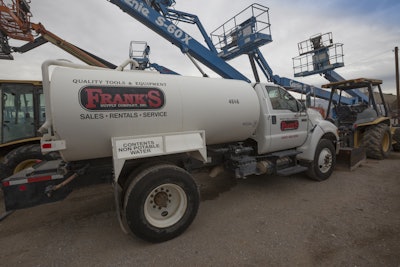 There are also a sizable number of government jobs up for grabs in the area, and Frank's Supply has done well in that realm. The company secured its first contract with Los Alamos National Laboratory approximately 20 years ago, and that provided a foundation for expansion.
"A contract like that gives us a base to start," Deaver-Rivera notes. "Once you have a base, you can seek out contractors, put your rental yard in. Just one step at a time."
There isn't always federal money providing steady support, but Frank's Supply still adjusts its broader footprint with a prudent assessment of where there's need. In addition to the flagship location in Albuquerque and a spot in Los Alamos, Frank's Supply has a physical presence in the New Mexico cities of Farmington and Hobbs. There's also a Frank's Supply in El Paso, Texas.
Inventory generally comes through Albuquerque first, under a modified central purchasing model. The company has weathered fluctuations in business by strategically moving items, and sometimes even personnel, between the five locations. Frank's Supply also maintains a balance by setting up a consumer space at most locations, offering general hardware store goods and services. Irwin notes the importance of approaching this portion of the business with the same rigor given to any other area, with well-stocked showrooms and skilled, knowledgeable staff.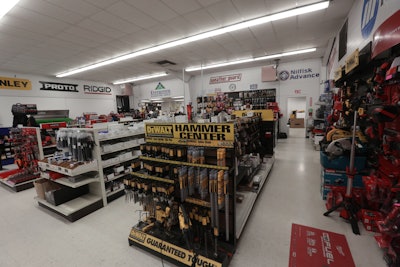 Frank's Supply also does strong business with the rentals side of the operations. At most locations, rental and retail are housed in the same facility, but the home office is a different story. The company snapped up some land that became available across the street from the main building, and the resulting rental yard has an impressive scope.
On that side of the house, it's especially important to anticipate all the needs of clients, so there's a whole array of additional retail goods at the ready, in case someone didn't think through the need for a trailer hitch or other goods when they journey out up to rent industrial equipment.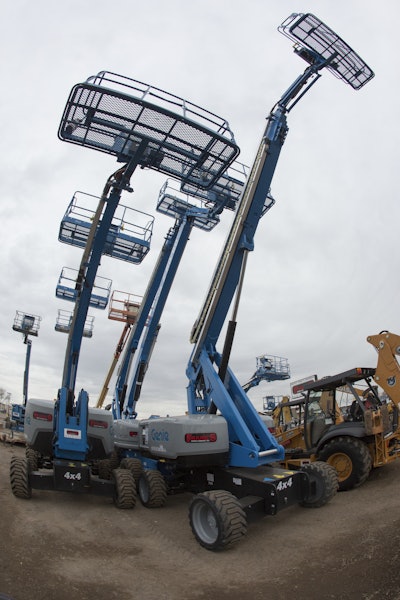 The Right People
One of the key things that sets Frank's Supply is the quality of its customer service. The company engages in a fairly robust program of professional development for staff members, keeping everyone up to speed on the latest tools and equipment. Product knowledge is critical in a business where unique inventory items number well into five digits, and customers are counting on staff to provide answers to the most vexing questions.
But Frank's Supply also faces a challenge that's increasingly common across the industrial distribution space: finding new employees who have the focus and talent to get the job done.
"We try to hire people with industry experience," says Irwin. "If we can't find experienced personnel, we hire them into the yard and try to promote from within. That way they learn the equipment, learn the warehouse, learn the business. We grow our own people."
Growing their own people is getting tougher in an environment where young professionals might be reluctant to jump into a smaller, family-owned business. Bigger organizations are snatching up new workers with the promise of a wider array of opportunities.
If it's tough to find good new hire, Frank's Supply doesn't have difficulty keeping good people onboard. In the most recent survey of personnel, human resources determined 20 employees had logged more than two decades with the company. Some had tallied more than 25 years and there were even a handful that claimed 30 years of service.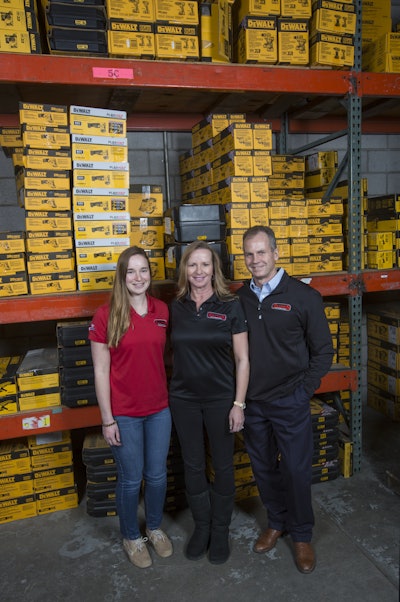 The lasting appeal of Frank's Supply as a workplace is a direct result of the positive environment that's been cultivated as the business passed from one generation to the next and then again. Deaver-Rivera insists that personal compatibility is vital in maintaining her team.
"You can have someone who's good at their job, but if they don't get along with other people, it's a ripple effect," she says. "And it doesn't matter what position it's in. If they don't get along with the people they work with, it doesn't matter how valuable they are to the company or how good they are at what they do. If they upset other people, it negatively impacts everything."
The Road Ahead
"It's a booming business," says Irwin. "The economy's strong. There's been a lot of growth, and there's still room for a lot more."
One of the ways Frank's Supply plans to grow is with an expanded e-commerce presence. Current online ordering is largely confined to contracted government clients and a few select others, but a project that's stretched out over about a year will soon yield a spruced-up web-based option for all customers.
And Frank's Supply will continue the family legacy that began over 60 years ago, when Deaver first loaded up tools around his vehicle's spare tire to sell to workers.
"I'm hopeful that we'll be able to continue to grow the business and that my daughter and son will take over when they get older," says Deaver-Rivera. "They'll be the fourth generation."
The fourth generation is already settling in, as a matter of fact. Deaver-Rivera's daughter, Catherine Rivera, recently graduated from the University of New Mexico, and she started working at Frank's Supply, pitching in with data entry and the continued development of the online catalog. Like the family members before her, Rivera knows full well what differentiates the company she grew up around.
"I do think a lot of it comes down to the people at Frank's," says Rivera. "It just such a good environment. The people are awesome and fun to work with, so that inspires people to want to come to work, to want to go a good job. There's a lot of camaraderie."
A version of this article appears in the March 2019 issue of Industrial Distribution.