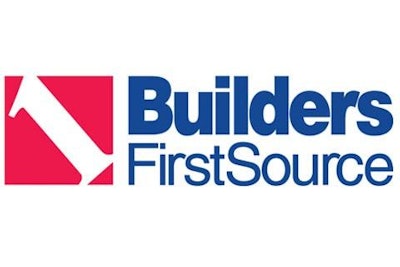 Fresh off the big news of its $1.63 billion purchase of ProBuild, Builders FirstSource reported its 2015 first quarter financials on Friday for the period ended March 31.
The company's total sales were $371.0 million, a 7.2 percent year-over-year increase from Q1 2014. Excluding the impact of recent acquisitions, Builders FirstSource estimates sales volume increased 2.2 percent for the quarter.
The company took a net loss of $7.1 million in the quarter, compared to Q1 2014's net loss of $3.4 million.
"Demand for new housing continues to slowly yet consistently improve, and we look to use this momentum to grow our revenues and market share, while continuing to improve our operating margins," Builders FirstSource CEO Floyd Sherman said. "Our recently announced transaction with ProBuild, which we expect to close in the second half of 2015, will be a high priority for us in the coming months, and we look forward to being able to bring the best talent in the industry together as one team. We believe this transaction significantly enhances our opportunity for growth, and we have never been more excited about the future prospects for our company."