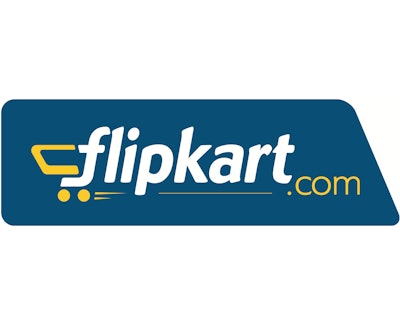 RALEIGH, NC — Indian e-commerce site Flipkart made huge headlines last week when they raised $1 billion in venture capital to expand mobile strategy and warehousing capabilities, according to a July 29, 2014 article by The Times of India.
As India's largest e-commerce company, Flipkart's announcement was big news. But Jim Tompkins, author of the breakthrough video The Alibaba Effect, explains that Flipkart is no threat to e-commerce marketplace giant Alibaba and puts this perfectly into perspective.
"Just compare their shipping volumes over the past 12 months – Alibaba shipped 5 billion units and Flipkart did 60 million," Tompkins says. "Flipkart will not be the big player that many are projecting, and they will be limited to their home country. Last year, 231 million people in China used Alibaba, while Flipkart reported only 22 million network users in India."
As for products sold, there is simply no comparison. "We're looking at 1 billion unique items sold by Alibaba versus 15 million unique items sold by Flipkart."
Further insights can be gained by comparing the two companies' progress on sales and on IPO prospects.
Progress on Sales
Sales across the network in 2013: Alibaba, $248 billion vs. Flipkart, $1 billion
Number of merchants: Alibaba: approximately 10 million vs. Flipkart, 3,000
Percentage of market in founding country: Alibaba, 80%, Flipkart, 9%
Progress on IPO
Valuation estimates: Alibaba, $150-200 billion vs. Flipkart, $5-7 billion
Profitability in 2013: Alibaba, $3.56 billion vs. Flipkart, has not yet been profitable
IPO prospects: Alibaba, September, 2014; Flipkart, unknown but not a consideration for at least 2 years
While analysts expect e-commerce to take off in India as its citizens gain more disposable income, China boasts the fastest growing consumer market in the world with buyers who have been dubbed "super consumers" because of their increased purchasing power and desire for new and better products.
"The big e-commerce story here is Alibaba and its founder Jack Ma," Tompkins notes. "They have the consumers, money, technology, logistics and supply chains that will make them the first real global e-marketplace."
Tompkins International is a professional services firm that provides new solutions for supply chain improvement. Tompkins enables client organizations to be more profitable and valuable, while also becoming more skilled, agile, and adaptive to leading practices. For more information, visit
www.tompkinsinc.com
.