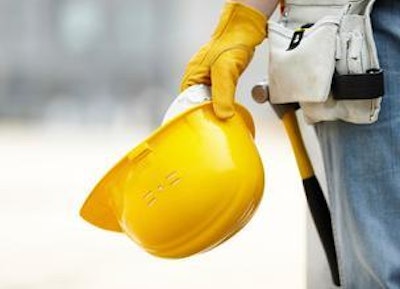 Construction employment expanded in 228 metro areas, declined in 64 and was stagnant in 47 between October 2013 and October 2014, according to a new analysis of federal employment data released Wednesday by the Associated General Contractors of America. Association officials said the construction job gains come as new federal figures show year-over-year growth in construction spending and many firms report impacts from growing shortages of qualified workers.
"Even as a number of markets continue to struggle with declining construction demand and employment, most metro areas are adding construction jobs as the industry slowly recovers," said Ken Simonson, chief economist for the association. "As spending on construction continues to climb, more and more firms will struggle with the impacts of a labor market that is not keeping pace with demand."
Houston-Sugar Land-Baytown, Texas added the largest number of construction jobs in the past year (12,900 jobs, 7 percent), followed by Dallas-Plano-Irving, Texas (11,000 jobs, 9 percent), Chicago-Joliet-Naperville, Ill. (9,200 jobs, 7 percent) and Seattle-Bellevue-Everett, Wash. (8,300 jobs, 11 percent). The largest percentage gains occurred in Pascagoula, Miss. (28 percent, 1,800 jobs), Terre Haute, Ind. (24 percent, 1,000 jobs), Cleveland-Elyria-Mentor, Ohio (21 percent, 7,800 jobs), Cleveland, Tenn. (19 percent, 300 jobs) and Fargo, N.D.-Minn. (19 percent, 1,700 jobs).
The largest job losses from October 2013 to October 2014 were in Bethesda-Rockville-Frederick, Md. (-4,500 jobs, -14 percent), followed by Edison-New Brunswick, N.J. (-3,000 jobs, -7 percent), Gary, Ind. (-2,800 jobs, -15 percent) and Putnam-Rockland-Westchester, N.Y. (-2,200 jobs, -7 percent). The largest percentage decline for the past year was in Steubenville-Weirton, Ohio-W.V. (-36 percent, -800 jobs), followed by Fond du Lac, Wis. (-15 percent, -400 jobs), Gary, Ind. and Bethesda-Rockville-Frederick, Md.
Association officials noted that newly released federal figures show construction spending increased by 3.3 percent between October 2013 and October 2014 as demand for residential construction and other private-sector segments slowly expands. Even public-sector construction spending experienced an all-too-rare increase between September and October. At the same time, 83 percent of firms report trouble finding qualified workers, which is limiting competition and forcing many firms to change the way they operate.
"Instead of capitalizing on the emerging recovery, many firms instead are struggling to find qualified workers to fill their construction crews," said Stephen E. Sandherr, the association's chief executive officer. "It is time to rethink our educational priorities when we have too many unemployed men and women who lack the skills to earn the kind of above-average wages construction work affords."