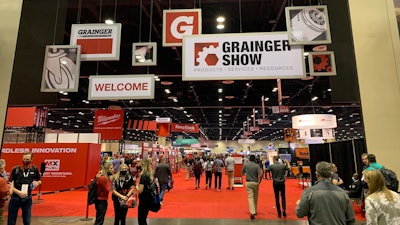 Mike Hockett/Industrial Distribution
It'd be an understatement to say we cover activity out of W.W. Grainger a lot, or a heck of a lot. Just like news of Tesla in the automotive space, or Amazon in the e-commerce space, or Apple in the personal electronics space, Grainger is the biggest market mover for all things MRO. It has been for some time. It's been No. 1 on Industrial Distribution's Big 50 List for fours years running (and would've been for much longer under the list's current methodology).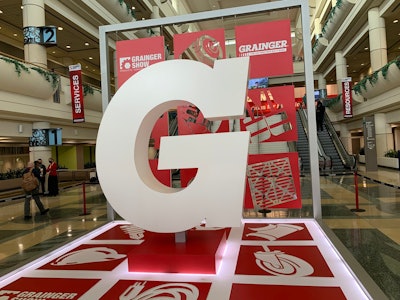 Everyone knows Grainger is huge in the MRO world. But beyond the company's financial reports — it had $13 billion in 2021 sales and $1.0 billion in net profit — it's hard to truly grasp the scale of the distributor's presence and capabilities.
That is, unless, you're the editor of a trade publication like ID and are privy to an inside look at the company at its annual trade show.
I spent Feb. 27-March 1 in Orlando, FL at Grainger Show — the company's annual event showcasing customer appreciation, industry education, supplier networking and Grainger resources. It was the first time the event was held in-person since 2019 after the last two years of that were wiped out by the pandemic,. The 2020 event was one of the very first industry event casualties as COVID-19 began taking off en masse in the U.S., though Grainger did host a 2021 event
It was actually my third time attending the event — I did in 2018 and 2019 — but its prolonged absence and the general yearning to get back out to in-person industry events had me as excited for it as the first time.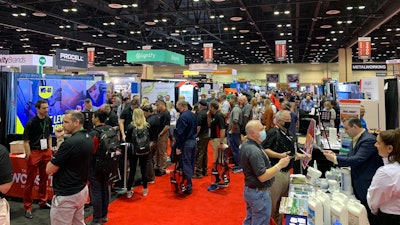 Grainger personnel said the event had about 8,500 attendees, which is about 71 percent of the ~12,000 it had in 2019, but rather impressive given that many in the industry are still just starting to ease their way back into traveling. Even with facemasks abound, it was easy to pick up on the positive vibe from attendees there who were eager to discuss products and solutions, and I had more than a handful of product managers attempt to talk my ear off at their exhibit booths, though I happily obliged.
I've always liked that Grainger Show gives me access to the leaders of the company's different solutions centers. The company is always pumping out news, but talking one-on-one with those specialists typically requires separate correspondence. In Orlando, they were all in once place, and I was able to interview many of them in succession.
Here's just some of the highlights of my time at Grainger Show 2022:
I had a general idea of what the role was for each of these Grainger services, but I came away from the show with an infinitely better understanding of the nuts & bolts of them.