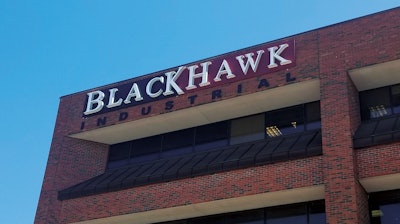 Two-and-a-half years ago — although it probably feels more like a lifetime — metalworking and industrial products distributor BlackHawk Industrial announced a pair of acquisitions in less than a week.
The February 2020 deals for Machine Tool Supply near Los Angeles and J&S Tool outside St. Louis were among its largest since BlackHawk was founded in 2010. But the process of adding those two companies to BlackHawk's operations, along with just about everything else, was about to get much more complicated.
Within a matter of weeks, a global pandemic ground the U.S. economy to a near-standstill. For BlackHawk, it meant remotely integrating new operations while managing existing customers who had been forced to effectively halt their operations in the name of public health.
The pandemic, however, also presented the company with some unexpected opportunities in subsequent weeks and months. John Mark, the company's CEO, and Jim Biel, its vice president of category management, now say that 2020 allowed BlackHawk to focus on what it wanted to be, and how it wanted to operate.
And the crisis, it turned out, would also provide BlackHawk with even more opportunities for expansion.
"That opportunity, that pressure … forced us to really go through and rationalize all the initiatives that we were working on," Mark says. "And make sure we were prioritizing the right things to be successful going forward."
Offering a 'Lifeline'
BlackHawk, based in Tulsa, Oklahoma, claims a unique role within the distribution sector.
By all accounts, it is one of the industry's major players, coming in on this year's Industrial Distribution Big 50 list at No. 24. It operates dozens of branches across the U.S., as well as a trio of distribution hubs and five manufacturing services centers — and operations in Mexico, the U.K. and the Philippines.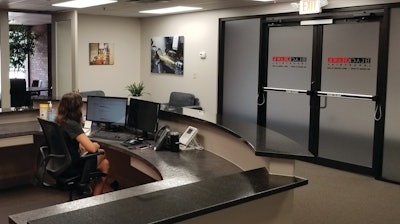 Rather than wield control from its headquarters, however, BlackHawk employs more than a dozen general managers who oversee specific regions, which allows its branches to operate with much more autonomy than would be expected.
"We don't control a ton from the central corporate headquarters," Mark says. "We provide the enabling functions that help them succeed."
The model can be particularly appealing to smaller distributors who might have been looking for a change in recent years — particularly when facing down the second major financial crisis in just more than a decade.
"Many people had suffered through the 2009 downturn, the Great Recession, and never thought that would happen again," Mark says. "Until, of course, on comes COVID, and [that] really opened up a lot of old wounds."
BlackHawk suddenly found itself faced with the possibility of adding even more companies who saw joining a larger distributor as a "lifeline to a lot of their business."
"We were able to really identify a lot of targets, cover a lot of ground," Mark says. "Not everybody was ready at that time, but we did engage in a lot of conversations that set us up for future acquisitions."
Staying 'Small Enough to Care'
Since the onset of the pandemic in the spring of 2020, BlackHawk has announced the acquisition of 10 more distributors.
The company acquired Pennsylvania's D&L Industrial Supply in October of 2020. In 2021, it added South Florida's Southern Tool and Machine, Mexico's ArgoDe Valle, North Florida's Reliance Supply, and Ohio's Tools for Industry.
And the pace has only accelerated this year: Ohio's Pinnacle Tool & Supply in January; Connecticut's JJ Industries in April; Oklahoma's Big Red Fasteners in June; and in July, Florida's Cornerstone Supply and Intermountain Machining Supply in Idaho and Montana.
Rapid expansion poses challenges, particularly for a company that pledges to be "big enough to serve and small enough to care," but Mark says BlackHawk was careful to stay true to "our DNA" and to its customer base.
"We have a particular go-to-market model," Mark says. "And so, as we grow larger, it's very important for us to make sure that we're preserving that model, investing in and hiring the right people, and making sure that we're acquiring the businesses that fit the model, too."
Although the company looks for complementary products and attractive geographic footprints when evaluating potential acquisition targets, it also attempts to make sure that those companies have sufficient technical and financial wherewithal — or, at minimum, "a line-of-sight to profitability." The merging companies' corporate cultures also need to be in harmony; overhauling a newly acquired company's culture, he says, is "just not worth it."
"We're not out to acquire anybody just to get larger."
Back to the Beginning
It's easy to see why smaller distributors would still be tempted even after the pandemic's initial, chaotic months.
The outbreak left a slew of additional complications in its wake, from sluggish supply chains and product shortages to inflation and efforts by regulators to stamp it out. In particular, Mark says, rising interest rates are driving up the costs of working capital — just as customers are demanding more inventory and stretching out payment terms. Meanwhile, Mark says business owners are also worried about potential tax changes at the federal level.
Smaller distributors could have any number of potential suitors as the industry consolidates, but BlackHawk says it offers something unique: an opportunity to get back to why they started their business in the first place.
"They didn't start their businesses to manage HR, finance and tax issues," Biel says. "They started their businesses to help manufacturers, and be on the production floor and solve problems, and work on those technical manufacturing challenges."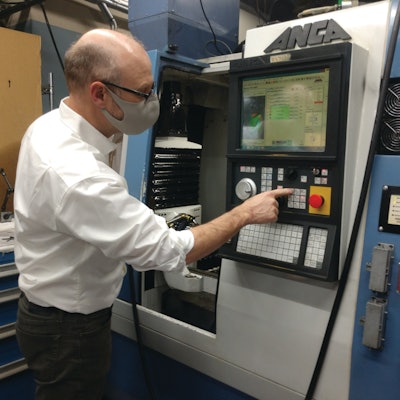 Joining Blackhawk lets them return to working with customers — this time, with BlackHawk's resources and technical expertise. In fact, Biel adds, many owners who sell their businesses to BlackHawk end up staying on with the company. In return, not only does BlackHawk assume responsibility for the more mundane tasks of running a business, but it offers the newly acquired company the scale and capabilities of a major distributor.
At one particular acquisition, Mark says, the former owner and many of his employees had remained with BlackHawk as it launched a new program to expand in their market.
"The internal messaging to this team is, 'We now get to do things we never dreamed of being able to do,'" Mark says.
For BlackHawk, meanwhile, the model lets them retain the feel of a smaller distributor.
"They've spent a lot of time with their customers; those customers are what they've built," Biel says of newly acquired companies. "So it's been that culture – that 'small enough to care' culture – [that] manifests with those folks becoming part of our team."
Serving Customers 'Across the Production Floor'
Supply chain issues and inflation, of course, are impacting much more than regional distributors.
Manufacturers are dealing with parts shortages and seemingly across-the-board cost increases. BlackHawk says its approach of empowering nearby branches to help "across the production floor" can address those issues for its customers head-on.
"We're working with them to identify performance enhancements or other alternatives that can help them offset that inflationary pressure in their costs," Mark says.
BlackHawk representatives are able to examine the entire spectrum of items on the production floor – from cutting tools to abrasives to protective gear – and explore alternatives that are either less expensive or can help the manufacturer use fewer of them.
"Those are the kinds of problem-solving gears that are turning in the heads of our sales reps when they're at that production site, working with those folks to hear what their issues are, and not just drop price for the sake of dropping price," Mark says. "It's more of, 'How do we find you an alternative that best suits what you're trying to accomplish?'"
Although those conversations mirror the partnership that would exist between a manufacturer and a smaller distributor, they are backed up by the services and capabilities of a major industry player.
Biel heads a team of category managers to ensure contingencies are in place should product shortages impact a particular supplier. In the event of a new or unusual technical problem, BlackHawk representatives have access to a network of dozens of experts. And the company provides solutions – from vending to e-commerce to electronic documents – unlikely to be available at a smaller distributor.
"That's where that model really comes into play," Mark says. "We invest in our teams to be able to provide that kind of … problem solving."
Big Things Ahead
Mark and Biel don't see the pace of distribution sector consolidation slowing down anytime soon, and the company plans to continue to be aggressive in its pursuit of potential targets.
But whereas many of its rivals are seeking to become a "one-stop shop" for manufacturers, BlackHawk wants to avoid becoming a "one-size-fits-all" distributor.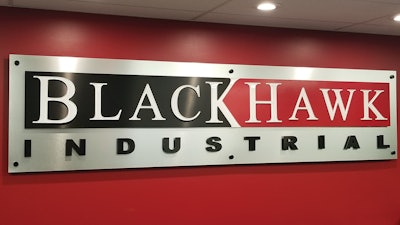 "They're going to market with a value proposition around that purchasing process efficiency," Biel says of BlackHawk's counterparts. "I think BlackHawk really distinguishes itself by remaining committed to the product, expertise, and the application of it."
Mark, meanwhile, vowed that BlackHawk would stay true to its founding principles, which he says have helped develop a completely unique company and culture.
"If we can create that network and that scale behind the scenes … while still preserving that essence of a smaller distributor and that feel of a smaller distributor, then there's nobody else like us in the market."