Industrial manufacturers and suppliers that took a conservative route through the pandemic might consider rebranding during 2020 to be an unusually aggressive approach to business.
But for Solve Industrial Motion Group, formerly P.T. International, there wasn't a defensible point in waiting; it just wasn't in their nature. So, when the plan to move a consolidated group of bearings brands under one umbrella was confronted by some of the biggest market disruptors in history, tabling the strategy wasn't even a thought.
"Never waste a good crisis," says Solve President & CEO Lisa Mitchell. "We had a strategic roadmap, and I'm a firm believer that when you set a course and you're ready to go, you're going to weather the storm."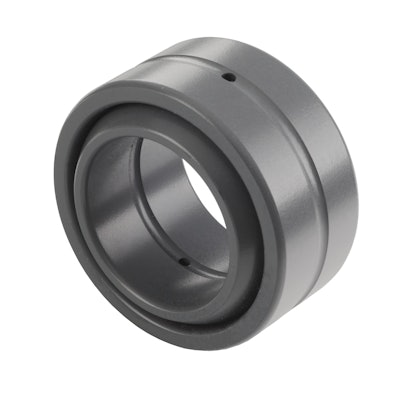 So in November of 2020, P.T. International (PTI), based in North Carolina, IPTCI Bearings, headquartered in Minnesota, and LMS Bearings in Colorado became Solve. In February of 2021, then-COO and CFO Mitchell took on the role of president and CEO, a move that was followed by Solve's acquisition by Audax Private Equity in June of 2021 and a flurry of additional executive appointments, including new CIO, COO, CFO, and VP of HR hires.
The strategy readied the team to home in on more opportunities, and Solve has since acquired SST Bearing Corp. of Loveland, Ohio, MasterDrive of Fort Atkinson, Wisconsin, and Bearings Limited of Hauppauge, New York. Despite the frantic effort to expand, Solve stresses the importance of its overarching goal: to be the most trusted and knowledgeable "go-to" resource for power transmission products, support, advice and consultation.
Resilient Team Ready for Market
Mitchell describes Solve's organization as "resilient," which helped support the rapid ramp-up amid tumultuous business conditions. Despite the challenges of rapid scale, as the dust settles, the executive team has zero regrets.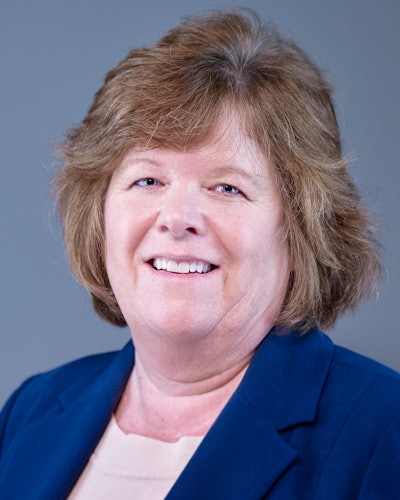 Looking back on the process, "I don't think I would have course-corrected anything," says Mitchell. "I think I would have gone as hard and fast as we did. At some point, this is all going to balance itself out. You just have to keep pushing forward."
But Solve isn't just expanding blindly, and pushing forward for this company has meant a deliberate approach to acquisition targets with customer needs in mind. Specifically, Solve's additions have been building blocks for a comprehensive solution that proves the company's worth as a premier supplier in the bearings and power transmission space.
Besides a vast array of stocked inventory – Solve has over 50,000 SKUs available – the company can configure their technologies into various end products, allowing it to serve the market in many different capacities. In addition, the company's flexible, nimble culture refuses to grow at the expense of customer needs.
"Sometimes, growth can automatically equate to being tough to deal with," says Mitchell. "The goal is to grow and still stay true to who you are."
Solve executives say the company's culture, which focuses on core values that helped maintain a strong identity after adding new assets, is not just nimble with customers, but stays flexible with its workforce as well — the result of which is strong talent retention.
While employees see the advantages of a larger platform that comes with the recent acquisition spree, it's their customers that benefit. For one, as the supply chain crisis impacted delivery times in a number of ways, Solve has been able to leverage its buying power to ensure it stays stocked with critical products. Secondly, says Mark Magray, SVP of the 2022 bolt-on brand Bearings Limited and now SVP of marketing for Solve, every company in the portfolio stays true to the group's core values. As its competitors look to cut costs amid high inflation and product shortages, Solve's investments serve as a "bigger, better solution." Instead of scaling back, says Magray, "We're looking to maintain our core values and grow a platform that's eventually going to be more valuable to all of our customers."
Forward Thinking
Much of this value can be traced back to the brands consolidating — moving the company forward without losing their equity — but there are other efforts underway that focus on new strategic opportunities. According to Mitchell, Solve hopes to continue to expand its product portfolio and the company's geographic footprint by creating a robust logistics network that can get products to customers as fast as possible. For Solve, it's an insurance policy in the event acquisitive growth slows or the economy dips – to keep inventory close to customers and facilitate logistics with a strong network.
Michael Moonan, the company's SVP of sales, adds that Solve will continue its investment in the digital footprint of the organization.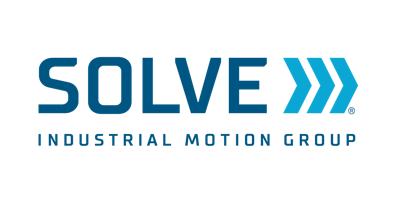 "We certainly recognize that the buying patterns of customers [have] and will continue to evolve over time," says Moonan. "We've made good investments there, but we recognize that's an area we will continue to invest in to make it easier for customers to find our products, learn about our products … and the purchasing experience will all be key to the future of Solve."
All of these efforts will coalesce, says Mitchell, into an aggressive push to be the best partner possible for stakeholders in the power transmission industry.
"What's the end game for Solve? There really is no end game. We're focused on strategic growth," says Mitchell.