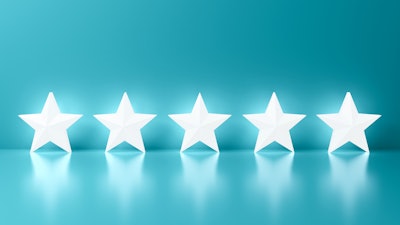 iStock
Most wholesaler-distributors develop a value proposition, and then immediately fall back into status quo, focusing on top-line growth, tweaking pricing strategies and responding reactively to customer service issues.
The result: ongoing pricing pressure and margin compression, instead of a focus on long-term customer loyalty.
A value proposition is not a destination — it's a journey. And at the heart of a distributor's value proposition is customer experience. It's never been more important for distributors to prioritize this.
Distributors should focus on three factors when sharpening customer experience:
Process
Customer experience starts with customer-facing processes, such as delivery, return policies, warranty, technical assistance, sales support, payment terms and so on. And when it comes to process, consistency is everything. But as every distributor knows, achieving consistency is challenging. Typical distributor pricing patterns offer a perfect example. Too often, unprofitable squeaky-wheel customers receive pricing concessions that should be reserved for core, profitable customers, while core customers receive uncompetitive pricing, driving them to shop elsewhere.
In research, published by the National Association of Wholesaler-Distributors in Optimizing Distributor Profitability, we found that most distributors fail to achieve consistency across 47 best practice processes, including supplier selection and management, inventory management, sales development, product placement and pricing (among others), which hurts their ability to provide a consistent customer experience.
Unfortunately, many distributors mistakenly turn to technology to fix bad processes, which often just adds complexity and inconsistency. Just look at how many ERP upgrades fail. Instead, distributors need to think process first, and technology second.
Customer
The voice of the customer is the foundation for world-class service. A distributor achieves true customer alignment when customer-facing processes are refined by customer feedback and in-depth needs assessments. And because distributors can't be everything to everyone, distributors also need to assign the right service models for each customer type: core, opportunistic, marginal and service drain. Start with customer stratification — categorizing customers based on buying power, alignment, profitability and cost to serve. This stratification process helps companies determine which customers they should nurture for profitable growth. It also involves examining the customer relationship in terms of the value customers provide their distributors.
Focus
Typically, 90 percent of net profit is driven by less than 15 percent of a distributor's customers, suppliers and products. Taking a focused approach to this 15 percent will not only make processes more efficient and consistent but ensures maximum relevance with your most important customers. A distributor cannot afford to be inefficient or make mistakes when it comes to the top 15 percent. The remaining 85 percent can be served by alternate models that are low-touch and low-cost but still customer-centric.
If you want to create a truly customer experience-driven company, you need consistency in customer-facing processes, alignment of customer needs and processes by segment, and a focus on the right customers.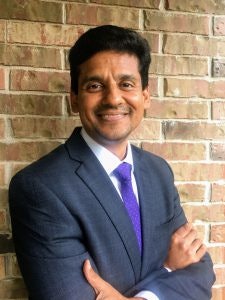 Pradip Krishnadevarajan is co-founder of ActVantage, which helps distributors drive profitable growth through analytics. He has more than 15 years of experience helping hundreds of distributors, while co-authoring seven books for the National Association of Wholesaler-Distributors. Before joining ActVantage, he co-founded the wholesale distribution-focused research lab at Texas A&M University's Industrial Distribution Program. Contact Pradip at [email protected] or visit actvantage.com.