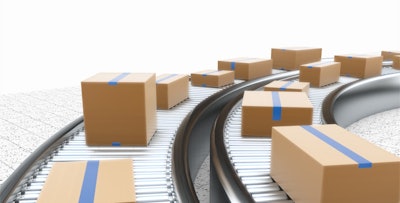 Whether you're shopping for a new pair of socks or a front-end loader, low price is a good thing.
But it's never the only thing.
That should be good news if you are a wholesaler-distributor trying to compete with Amazon.
Recently, a distributor told me they don't want to participate in a race to the bottom on price. He's not alone. In fact, a growing number of distributors recognize that competing with Amazon on price is a no-win proposition. (Amazon after all has long been known for sacrificing profitability for growth.) What's more, many distributors are realizing that they shouldn't try to compete on that front — because they have much more to offer than bargain-basement pricing.
One of the key things distributors can provide that Amazon can't is superior customer service. That doesn't just mean sending a sales rep to rub elbows with the customer every week — although personal relationships certainly are part of the equation. Distributors can offer other more concrete advantages, including speedy product delivery. (Yes, they can compete on this!) But to do that, distributors need seamless inventory management and efficient delivery. One way to achieve that: Automated inventory replenishment.
Automated inventory replenishment at the point of use provides distributors with complete visibility into inventory at the customer's location. When inventory hits a minimum, they're alerted and can restock before the customer's shelves go empty. It's even faster than e-commerce. When product is automatically re-stocked, customers don't even have to go online and click "place order." It also keeps the customer off the internet, where they might stumble on a competitor's offer.
Another benefit of automated inventory replenishment for customers that will keep the conversation away from price: Reduction of inventory levels. We've seen some industrial, construction and medical-supply distributors lower customer inventory levels by up to 73 percent. That lowers inventory carrying costs and saves time for staff that otherwise would be tracking inventory, inputting part numbers and ordering.
When you save customers time and give them peace of mind, customers will go beyond price as a reason to keep doing business with you. That's your best bet to insulate yourself from Amazon.
The advantages for the customer go beyond simple dollars and cents. With inventory stabilized, customers have the peace of mind that comes with knowing they haven't fallen victim to bin-stuffing, and that they aren't at risk for running out of a needed part or piece of equipment.
It's a Goldilocks situation — not too much, not too little.
An added bonus: When the distributor's team is spending less time manually managing inventory for customers, they can spend more time maximizing service. And outstanding service is yet another means to insulate yourself against Amazon.
Automated inventory replenishment offers distributors an efficient and cost-effective means for fighting off Amazon's advances into their territory, without engaging in the nearly hopeless battle to offer the lowest price.
Rock Rockwell is CEO of eTurns, a point of use inventory management system used by distributors to automate inventory replenishment at the point of use in stockroom and service trucks. Contact Rockwell at rock@eturns.com.