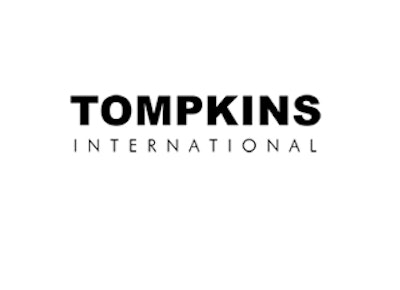 Tompkins Supply Chain Consortium Reveals Automation Trends
Raleigh, NC — Customer service, company growth and return on investment (ROI) are among the primary reasons for investment in technology, according to a Distribution Center Automation Trends Report by the Tompkins Supply Chain Consortium.
"Despite generally unfavorable economic conditions, the use of automation in DCs is slightly increasing," says Bruce Tompkins, Executive Director of the Consortium and author of the report. "Higher savings and faster payback indicate that more organizations are finding success with their implementations."
The report also notes that companies investing in technology are expecting a hurdle rate for ROI at 24%, a payback within 24 months and a minimum internal rate of return at 21%.
Other findings from the report:
Capital expenditures for automated equipment increased to 0.25% per dollar of revenue in 2009-2012.

Use of specific equipment, such as sorters, shows a clear upward trend in the last three years.

Industries with greater levels of automation include food and beverage, general retail and fast-moving consumer goods.

Companies with automated picking went from 4% in 2006-2008 to 8% in 2009-2012.
This survey-based report analyzes key areas of the Consortium's benchmarking database and examines the use of material handling solutions and decisions in technology investment. For more information on DC automation trends, download the report at: http://www.tompkinsinc.com/bbp-report/2012/distribution-center-automation-trends/.
About Tompkins Supply Chain Consortium
Tompkins Supply Chain Consortium is the premier source for supply chain benchmarking and best practices knowledge. With more than 350 participating retail, manufacturing and wholesale/distribution companies, the Consortium sponsors a comprehensive repository of over 10,000 data points complemented by search capabilities, online analysis tools, topic forums and peer networking for supply chain executives and practitioners. The Consortium is led by the needs of its membership and an Advisory Board that includes executives from Domino's Pizza, GlaxoSmithKline, Hallmark, Ingram Micro, Kane is Able, Miller-Coors, The Coca-Cola Company, Target and University of Wisconsin. To learn more about how your company can become a member of the Supply Chain Consortium, contact John Foley, 919-855-5461 or visit www.supplychainconsortium.com.