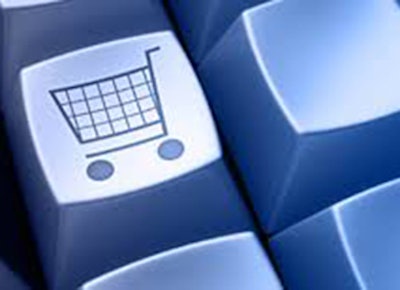 Most distributors have a sophisticated internet presence; and many, if not most, do business (i.e., sales transactions) on the internet. Doing business on the internet has inherent risks, many of which can be substantially minimized by establishing clear contract rights with prospective and actual purchasers. So called "e-tailers" can also protect their e-commerce activities by well crafted privacy policies, terms,
and conditions of sale (e.g., shipping and refund policies, etc.), and legal notices. This article identifies some of the best practices, derived from the ever-evolving law of e-commerce, to limit risk, exposure, and litigation for the operators of e-commerce sites, particularly if the site is one where customers can purchase products (and/or services).

What Is the Big Deal?
While e-commerce law is still evolving, doing actual business on the web generally subjects all businesses to jurisdiction in all 50 states (unless limited by the terms and conditions of use of the e-commerce site). While many distributors are already doing business nationwide, their internet presence only further secures the risk of claims brought in other jurisdictions. To boot, all of the laws that apply to old-fashioned "paper" transactions apply to e-commerce transactions — for example, the Uniform Commercial Code as to the sale of goods applies to transactions on the internet. Thus, e-retailers should ensure that their websites are state-of-the-art from a legal perspective. Such protections can run from warranty and damage disclaimers to use of third party sites accessible through the e-tailers site to choice of law, forum, and the arbitration provisions or jury waivers.

How Important are Terms and Conditions of Use?
Critical, is the answer. While many businesses place important disclaimers, such as disclaiming implied warranties and claims for consequential or special damages in their terms and conditions of sale, prudence dictates that they be covered in the terms and conditions applicable to the website as a whole. In fact, "visitors" (i.e., potential customers) should not, in theory, be able to gain access to or rights to use a website (or its constituent parts) without first accepting the terms and conditions of use of the website. Even if a distributor has its website outfitted such that visitors have to accept the terms of use before engaging in e-commerce on the site, this is only the beginning of what best practices dictate. As to terms of use:
No visitor should have the choice of accepting the terms of use without actually seeing, or being able to view, such terms, which should be automatically visible or quickly accessible by clicking on a clear and easily found hyperlink.
"Web masters" should ensure that visitors accept or decline the terms of use at the end of their "order checkout," and in a way that the customer is required to navigate past the terms of use, again, before agreeing to the business transaction at hand.
"Web masters" should ensure that visitors have a sufficient opportunity to review the terms and conditions of use before finalizing their online transaction, at the reader's "own speed."
The terms of use should also be accessible at least on every page, so that visitors can review the terms at later points in their use of the site.
Finally, terms of use should be clear and conspicuous, set forth in legible font, and in accordance with any applicable law.
The Import of a "Meeting of the Minds"
Without over-complicating traditional legal principles, a contract can be said to exist when there is a meeting of the minds between contracting parties as to essential and/or material terms. Securing a meeting of the minds is equally important in cyberspace but is detached from the way in which old-fashioned contracts have been formed — even the classic purchase order and acceptance forms used in traditional product purchases. Best practices for e-commerce sites suggest that:
Visitors should have a recognizable choice between accepting and declining the terms of use at the point of finalizing a business transaction. By giving a customer this choice, she either becomes a customer or she rejects being a customer if she declines.
Word of acceptance or declination should be clear and unambiguous. "Web masters" should not use phrases such as "continue" or "go to the next page" in ways that complete an e-commerce transaction without clarity that there has been acceptance or rejection of the terms of use.
All visitors should be advised of the consequences of declining an order placement. A visitor who places an order but declines the terms of use should be notified (possibly by a pop-up screen) that they have lost all rights in and to the prospective order (but are given a chance to reconsider!).
It should be clear that the visitor acknowledges that he or she has read, understood, and accepts the terms of use, so that there is a meeting of the minds between the parties.
The Import of Accurate Records
Just as with transactions completed by submission of a purchase order, and issuance of an acceptance and invoice, distributors and any other e-tailer should keep records of contracts, and, importantly, the terms of use, policies, legal notices, and other use of their website. Businesses should be able to trace, from an evidentiary standpoint, each step that the visitor took in completing a transaction, with copies of the pages reviewed, and the choices made, by the visitor/customer in completing a business transaction. So:
Make sure that the website owner can prove a meeting of the minds, including the visitor's identity (without running afoul of privacy laws).
Maintain accurate copies of the specific terms of use and other web pages in place at the time of the transaction: archive revised policies, procedures, and terms of use.
Ensure compliance with applicable legal retention policies and/or those of the brick and mortar business of the e-commerce site owner.
Ensure that the visitor can print and store a record of her purchase transaction.
And finally, different industries and/or goods could dictate different terms of use, as some goods and services are regulated in different ways (e.g., battery disposal).

For distributors who wish to discuss these issues, please contact Fred at 312-840-7004 or fmendelsohn@burkelaw.com.