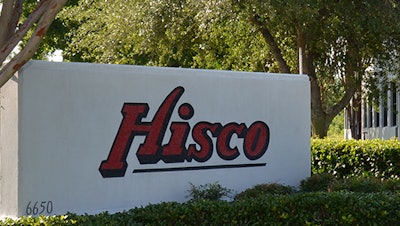 Hisco Inc.
CHICAGO — Distribution Solutions Group Inc. announced Thursday that the company completed the previously announced acquisition of HIS Company Inc., a leading distributor of specialty products serving high growth industrial technology applications.
In connection with this transaction, DSG will combine the operations of TestEquity and Hisco, creating one of the largest suppliers serving the electronics design, production and repair industries.
Hisco, founded in 1970, operates in 38 locations across North America, including its Precision Converting facilities that provide value-added fabrication and its Adhesive Materials Group that provides an array of custom repackaging solutions. Hisco offers customers a broad range of products, including adhesives, chemicals and tapes, as well as specialty materials. Hisco also offers VMI and RFID programs with specialized warehousing capabilities.
In connection with the transaction, DSG paid $269.1 million at closing, with a potential additional earn-out payment of up to $12.6 million, subject to Hisco achieving certain performance targets. DSG will also pay $37.5 million in cash or DSG common stock in retention bonuses to certain Hisco employees that remain employed with Hisco or its affiliates for twelve or more months after the closing of the transaction.
DSG funded the transaction using a combination of its expanded amended credit facility and proceeds raised from its equity rights offering with existing stockholders. For fiscal year ended Oct. 31, 2022, Hisco generated sales in excess of $400 million and adjusted EBITDA of approximately $29 million. DSG expects the Hisco acquisition to be accretive on an adjusted basis starting in 2023.