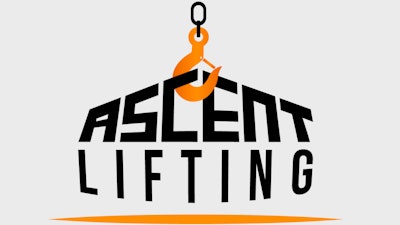 Ascent Lifting
RIDGWAY, Pa. — Ascent Lifting Inc., a full-service distributor, wholesaler and fabricator of lifting and rigging products, announced Monday that it completed the acquisition of Cargo Control USA on March 1.
Cargo Control is a value-added distributor of cargo control products and accessories, including tie downs, hardware, transport chains, load bars, tracks and decking beams. The company is headquartered in Sanford, North Carolina, where it has served customers since 2004. The combination of Ascent Lifting and Cargo Control creates a powerful platform to deliver value-added solutions to new and existing customers.
"Cargo Control USA is one of the industry leaders in cargo control products," said Ascent CEO Charlie Jaques. "Their team is dedicated to producing the highest quality products with industry best lead times. We are excited to partner with Brian, Denise and the rest of the Cargo Control USA team to expand our offering across the entire Ascent Lifting customer base."
"The Cargo Control USA team is excited to join the Ascent Lifting family," said Cargo Control President Brian Davis. "The combination will greatly expand the level of service and product offerings available to our customers."
Ascent Lifting's strategy to provide greater service capabilities to customers through geographic and product line expansion is enhanced by the acquisition of Cargo Control.
"Cargo Control is a great cultural and strategic fit. The partnership with Cargo Control enhances Ascent Lifting's product offering and production and warehouse capacity," said Robert Jackson, principal at Shorehill Capital LLC. "Going forward, Ascent Lifting will continue to seek acquisitions that grow its product breadth and geographic reach to better serve its customers."
Shorehill and Ascent Lifting management formed Ascent Lifting in 2022 with the recapitalization of Advantage Sales & Supply and Susquehanna Wire Rope & Rigging; this marks its first acquisition.
Terms of the transaction were not disclosed.