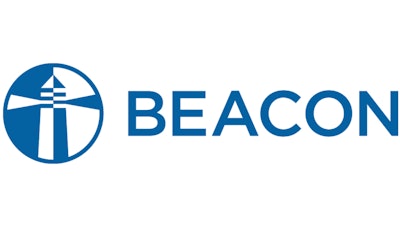 Beacon
Building products distributor Beacon bolstered its operations in the Northeast and Deep South with a pair of acquisitions announced in recent days.
The company on Tuesday announced the completed purchase of Whitney Building Products, then disclosed its addition of First Coastal Exteriors the following day.
Whitney, a Boston distributor of waterproofing and restoration products founded in 1946, expands Beacon's waterproofing operations to more than 30 locations. First Coastal, which operates locations in Mobile, Alabama and Pearl, Mississippi, distributes siding, gutter products, windows and other residential and commercial building products.
"This acquisition is another exciting addition as we continue to expand our footprint and drive toward achieving our Ambition 2025 growth targets," Munroe Best, the president of Beacon's South division, said in a statement.