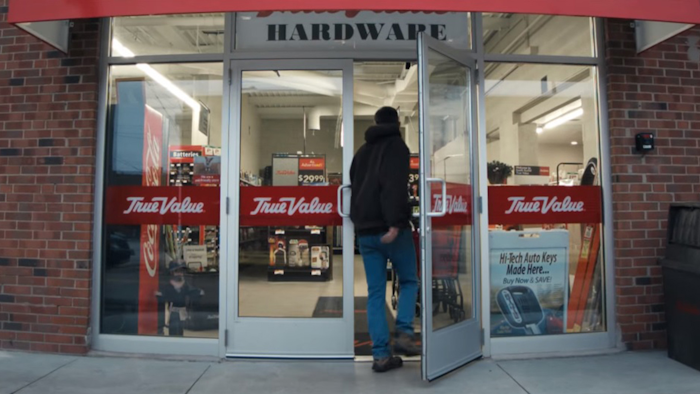 CHICAGO — True Value Company, one of the world's largest retailer-owned hardware cooperatives, and ACON Investments, a diversified international private equity investment firm, announced March 15 that they have entered into a definitive agreement to accelerate True Value's long-term strategy to better support independent retailers.

Under the terms of the agreement, ACON will make a strategic investment in the new True Value operating company. ACON's investment will result in current True Value retailers having 70 percent of their invested capital, 100 percent of their promissory notes and the 2017 Patronage Dividend repaid following close. This represents approximately $229 million in returns and credits to current True Value retailers, who will also retain a 30 percent holding in the new True Value Company.

The Board of True Value is unanimously recommending this transaction, which it believes represents a unique opportunity to accelerate the transformation of the business while also delivering compelling financial and retail benefits to our retailers. Benefits for retailers include:
RETURN OF MAJORITY OF INVESTED CAPITAL: Current True Value retailers will have 70 percent of their A & B stock (~$136 million) and 100 percent of promissory notes (~$72 million) repaid along with the 2017 Patronage Dividend of $20.6 million following the close of the transaction, representing a return of approximately $229 million to invest how they know best. Of that total, approximately $196 million will be paid in cash and approximately $32.7 million will be credited to eliminate amounts owed to the company.
ONGOING STAKE IN THE NEW TRUE VALUE: Current retailers will retain a 30 percent holding in the new True Value, allowing them to share in the additional value the company hopes to create in partnership with ACON.
VOLUME AND GROWTH REBATE PROGRAM: A volume and growth rebate program will keep the cost of doing business with True Value substantially similar for retailers.
NO NEW INVESTMENT REQUIRED FOR CURRENT OR NEW CUSTOMERS: There will no longer be a requirement to purchase stock to be able to purchase products from True Value, freeing up our members' and customers' capital.
NO NATIONAL AD FEE: The previously announced commitment to eliminate the promotional advertising fee will be upheld. True Value will continue to offer retailers à la carte marketing and advertising programs that will be highly customizable to help promote their businesses locally.
ACCESS TO NATIONALLY RECOGNIZED BRAND: Retailers can continue to use the True Value brand which gives them access to the trademark for use in their stores and advertising programs as well as other brand-related programs like ship-to-store.
CONTINUED DAY-TO-DAY BENEFITS: Retailers will also benefit from the strengthening of retail services core to their success in doing business with True Value: competitive pricing and product, superior product availability and delivery, and à la carte value-added services like eCommerce ship-to-store, store remodel support and True Value University educational offerings.
"True Value and our retailers have been on a journey of progress together, as we have implemented our long-term strategic plan and invested in the business, said John Hartmann, president and CEO of True Value. "As the retail industry continues to experience unprecedented change, we must ensure that True Value stays ahead of that change, so that we are best placed to support the independent hardware retailer for decades to come. As we have said consistently we must always seek methods to accelerate our strategy and we believe that this partnership offers us a unique opportunity to do just that. As the only branded national wholesaler without a membership requirement, True Value will lead the modernization of the business model in this channel."

Hartmann continued, "We are very excited to be partnering with ACON, which has an impressive track record and highly relevant experience and expertise. We believe this is a fantastic opportunity for our retailers that will allow them to unlock the substantial majority of their investment while accelerating the transformation of the company to better serve our customers. We look forward to discussing the compelling benefits of this partnership with all of our retailers, and we are confident that they will support this initiative as the best way to ensure the long-term viability of the independent hardware retailer."