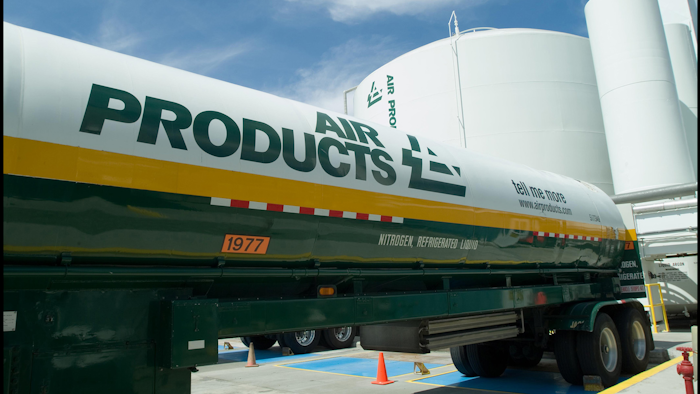 The consolidation in the industrial gases area continues to grow as Air Products and Chemicals confirms it has made a bid to acquire all outstanding shares of Yingde Gases Group Co., in China, subject to conditions. Yindgde is that country's largest independent producer of industrial gases.
Media reports said Yingde's board would meet Tuesday to consider two takeover proposals, including Air Products' offer, plus a separate, proposed shares sale.
Yingde, based in Shanghai, has manufacturing sites in many regions in China and supplies products to customers in the steel, alloys, electronics, and chemicals segments among others.
Air Products said in a statement there cannot be any assurance that such an agreement will be reached or, if an agreement is reached, that a transaction will be completed. It would not comment further.
One if its main rivals, Praxair, has at least 22 wholly owned units and 10 joint ventures in China. An acquisition would also help Air Products respond to competition globally from its bigger rival, which last month agreed to buy Germany's Linde AG for about 35.7 billion to create the world's largest supplier of industrial gases, bloomberg.com reported.
Air Products entered the mainland China market in 1987 to supply Anshan Iron and Steel, one of the nation's largest steel makers, according to its web site. It has since invested over $1.3 billion and set up more than 48 joint ventures and wholly-owned companies in China while also establishing engineering and manufacturing facilities.
The offer for Yingde follows a string of deals triggered by French rival Air Liquide SA's takeover last year of Airgas Inc. for $13 billion including debt.
Seven years ago, Air Products was rebuffed in its own bid to acquire Airgas after a Delaware court upheld Airgas's so-called 'poison-pill' shareholder rights plan.
Air Products, founded in 1940, has some 16,000 employees in 50 countries. It has a lengthy record of designing, engineering, constructing and operating air separation units to supply oxygen for major coal and heavy oil gasification projects, as well as for steel, chemical, refining and other projects worldwide.