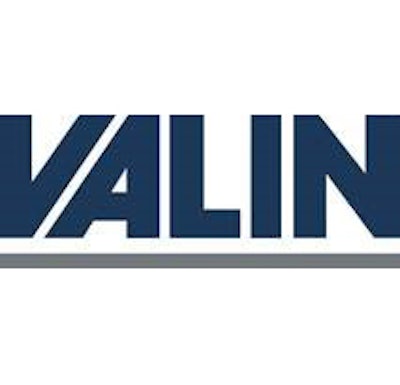 ST. LOUIS — Prozess Technologie, a devoper of process measurement tools, has announced Valin Corporation, a privately held, employee-owned company providing technical solutions for the technology, energy, life sciences, natural resources, and transportation industries, as a distribution partner for their new innovative process measurement platform, the Reveal. Valin sees immediate applications to better provide precision measurement solutions to their customers in the Petroleum, Pharmaceutical and Semiconductor industries.
"Valin is one of the most respected names in the business," said William Buie, President and General Manager of Prozess Technologie. "Valin quickly recognized the impact that Reveal's flexible platform can have on the industries they serve. Our innovative Reveal device further demonstrates Valin's leadership in bringing advancements to their customers."
Valin serves customers that are looking for precise measurement in real time, and the Reveal addresses this need.  Currently, engineers have to take samples of various elements on the manufacturing line and have it tested in the lab. This lack of real-time measurement can prevent thousands of hours of efficient production and leads to unavoidable costs. With the simplicity of operating the Reveal, specific elements can be monitored and adjusted immediately so as not to cause any delays.
"The Reveal represents another level of customer service we're dedicated to providing," said Joseph Nettemeyer, President and CEO, Valin Corporation. "Customers can find anyone to provide them with products and parts, but we take it a step further by providing knowledge. We now have the ability to give our customers a huge level of knowledge in a portable robust, unit.
To learn more about the Reveal, visit www.prozesstech.com. And for more information about Valin, visit www.valin.com.