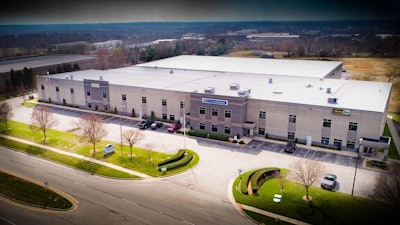 Houchens Industries
The latest issue of Industrial Distribution, like most others in recent years, features a roundup chronicling dozens of merger and acquisition announcements across the industry in recent weeks.
Typically, those deals involve larger distributors purchasing smaller rivals to expand their geographic base, bolster their product portfolios, or just get bigger, period.
One recent transaction, however, most definitely proves that not all distribution acquisitions are created equal. The acquiring company, in this case, is not after increased scale but, instead, a broader scope altogether.
Houchens Industries began as a single general store in Kentucky more than a century ago, expanding to more than 50 supermarkets over the following five-plus decades. After founder Ervin Houchens' retirement in 1983 – at age 85 – the company was sold to a French retail group, only to be bought back by its employees in 1988.
Houchens was reorganized under an employee stock ownership plan, and company leaders determined that the best path forward for the sustained health of the business would be a diverse collection of operations. Houchens subsequently began adding a slew of new companies, both in the food and retail sector – grocery chains, convenience stores and restaurants – and much further afield: construction and manufacturing, insurance — even eyewear and tanning salon products.
Houchens says it is now one of the largest entirely employee-owned businesses in the U.S., with more than 19,000 employee stockholders across over 25 operating companies.
And now, it's joining the industrial distribution sector.
Houchens in late December announced an agreement to acquire Air Hydro Power, a Louisville distributor of motion control and fluid power products for automation, robotics, pneumatics, hydraulics, electrical motors, and hoses and fittings. The company dates back more than six decades, but business picked up 25 years ago, when Dick Beaven, Tom McGuire and Matt Ott took over as majority owners. Today, it employs nearly 300 people across 21 locations in Kentucky, Alabama, Florida, Indiana, Ohio and West Virginia, serving more than 5,000 customers.
Houchens officials praised the culture of its fellow Kentucky company and said the deal would further diversify its already varied operations.
For Air Hydro Power, the deal – beyond the purchase price, which remained undisclosed – meant maintaining its position in the distribution sector and aligning itself for further growth.
Houchens officials said they plan to bolster its investment in Louisville, while AHP executives said the move would provide resources for ambitious growth plans and expanded capabilities for customers.
The ownership trio – two of whom began their tenures in the company's shipping department – also suggested that the deal would provide its employees with "the American dream:" ownership of their own business. AHP considered forming its own ESOP in 2019, but officials said the Houchens acquisition would enable workers to share not only in AHP's success, but in Houchens', as well.
"The opportunity to partner with a company like Houchens was too good to ignore," Ott said in the announcement.
Although the transaction will likely continue to be an outlier as the distribution sector consolidates, it's a useful reminder that there's always more than one way to crack an egg. Houchens executives say they will treat AHP like the rest of their many subsidiaries: hands-off. AHP's current leadership will remain with the company — Ott running operations, McGuire leading sales, and Beaven in a key account sales position.
"We continue to be successful because of the contributions of our talented employee-owners," Houchens CEO Dion Houchins writes. "We have a culture that encourages them to behave as the owners they are."