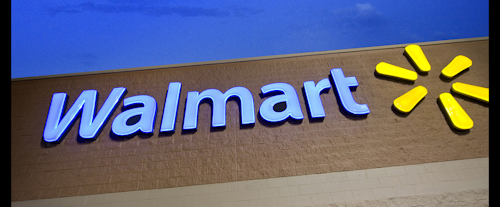 Walmart reportedly hopes that a system of fines will help keep its suppliers' deliveries on schedule.
The retail giant detailed its plans to improve the efficiency and product turnover of its stores in a presentation titled "On-Time, In-Full," according to a Bloomberg report.
The company estimates that stronger product availability could generate an additional $1 billion in revenue, but that requires suppliers to send products properly packed and at the appropriate times.
Under the plan, Walmart would fine its suppliers 3 percent of the value of products that arrive as little as two days late or in insufficient quantities.
High-turnover items such as groceries or paper products must arrive in full and by their targeted arrival date 75 percent of the time by next month, according to the company's mandate. By February, that threshold will climb to 95 percent.
Products that arrive early, meanwhile, will also be penalized in an effort to avoid capacity issues at stores. Bloomberg noted that Walmart made progress to curb store inventories that caused many locations to keep excess products in idle cargo trailers.
Although the company reportedly will not levy fines if the supplier is not to blame, disputes of any assessed penalties "will not be tolerated."
The report added that the new goals are very ambitious. None of the top 75 suppliers in Walmart's vast supply chain currently hit the forthcoming 95 percent target.