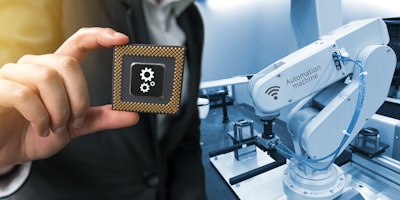 Join us for a free educational webinar. In part 1 of this 2-part series, the webinar will unpack and contextualize the digital and technological disruption being felt by manufacturers worldwide. Our panel of experts will discuss:
Drivers of changes contributing to a more complex and competitive global marketplace.
Defining artificial intelligence's history and place within the industrial manufacturing sector.
The benefits of using cloud-based systems to store, access and collect data.
How AI-enabled applications can increase overall functionality and effectiveness of outdated ERP Systems.