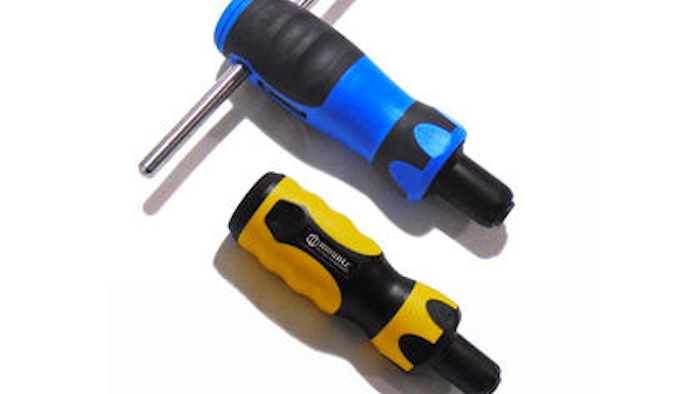 SAN JOSE, CA — Mountz, Inc. introduces the new TLS Pro preset torque screwdriver series. These new torque tools are an upgrade to the reliable and trusted Mountz cam-over torque screwdriver technology. The tools were engineered to enhance the user experience during the fastening process. The new modern design of the TLS PRO improves the durability and the ergonomic experience for the assembly operator.
The TLS Pro torque screwdriver is ideal for production applications where over-torque conditions are not tolerated. Built with a cam-over design, the accurate TLS Pro screwdriver prevents a fastener or bolt from being under and over-tightened. The design action of the cam-over torque screwdriver is such that when the tool reaches its pre-set torque value the mechanism disengages from the drive thus limiting the torque applied. As a quality control tool, the torque screwdriver allows any user to deliver the correct torque with confidence regardless of task and operator skill level. 
Designed for variety of industries like electronics, semiconductor, aerospace, communications, medical and other production environments, a Mountz TLS Pro preset screwdriver ensures consistent torque control.