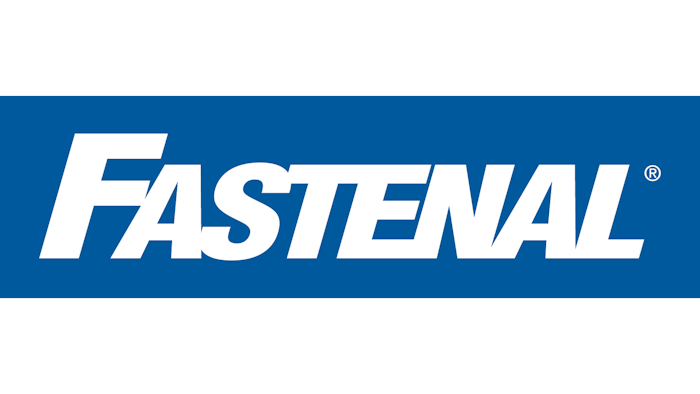 Fastenal, No. 12 on Industrial Distribution's 2014 Big 50 list, has long been known for expanding its business by rapidly opening stores throughout the country to capture market share.
But in the second quarter, Fastenal actually reduced the number of stores in operation as it faced headwinds caused by a number of factors including sluggishness in the oil and gas sectors, the agricultural business, heavy manufacturing, and the strong U.S. dollar.
The company – which just Monday announced the return of Will Oberton to his former role of CEO effective July 20 – closed 13 stores with most of those employees moving into other nearby Fastenal locations.
To its credit, Fastenal did an excellent job of controlling its expenses in a tough economic environment. That resulted in Fastenal recording a Q2 profit of $140.4 million, a 7.5 percent increase compared to the same quarter last year.The company achieved sales of nearly $1 billion for the quarter, a 5.5 percent increase.
Read More: Fastenal's Profit, Hiring, Vending All Rise In Q2
Twenty years ago, Fastenal was considered primarily a fastener distributor but over the years has become a full MRO distributor, including stocking and selling metal working products. Fasteners, however, still comprise about 40 percent of the company's sales.
And fastener production has been down in the sluggish economy.
Fastenal Executive Vice President and Chief Financial Officer Dan Florness pointed out that the strong relationship that Fastenal has developed with its core customers over the years bodes well for the future. He noted that it is "complicated and painful" for a customer to switch fastener suppliers. "It's very disruptive to change a supplier," he said. "That's the good news of the business. The bad news of the business is that is linked directly to production."
​Florness gave several examples as to how this affects distributors such as Fastenal. "If I look at our top 25 customers, 11 of those 25 customers were negative in June; 7 of those 11 were negative double-digit; and 5 of those 11 were negative in excess of 25 percent. That's a negative of being directly linked to their business," Florness said in a conference call with analysts.
He further said that the  top 100 customers in the company represents a little bit over 20 percent of its sales. "That group of customers has gone from 7 percent growth four months ago to 2 percent growth in June; it's still growing but it's struggling because there are so many in that group that are negative."
The economic sluggishness has also affected Fastenal's sales hiring plans. Last December, Fastenal said it expected to hire 3,000 people into its stores tin 2015.So far during the first six months of 2015 the company hired 900 salespeople and now expects  to add about 800 to 900 more through the end of the year depending on economic conditions. 
Fastenal has reason to be optimistic about the future, partially because of its strong vending machine business.
Lee Hein, who stepped down from CEO to COO in the Monday announcement, pointed out that the company was able to sign 5,144 machines compared to 3,962 in the previous quarter. The company also hit a milestone of 50,000 installs. "And all this has been done in the last five years," he said.
Florness said employees are keyed at driving those numbers upward.
"One thing that we know about our business and that we keep reiterating with our team, is the vending machine is a sign of engagement with your customer," he said. "If you are truly engaged with your customer, you should be able to put vending machines out there and it makes the business stickier and it's good common sense, (and) have a reason to be in talking to your customer multiple times a week."