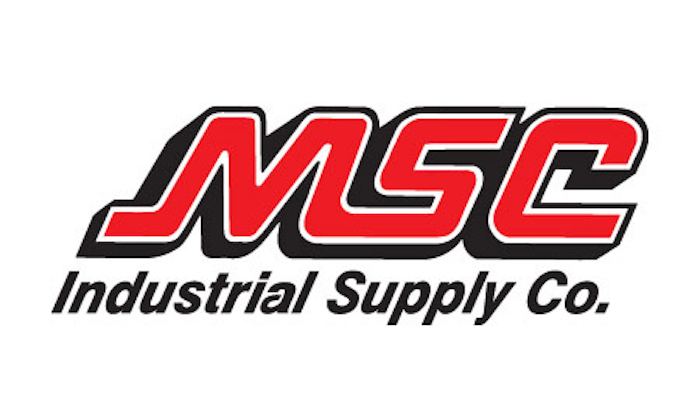 MSC Industrial President and CEO Erik Gershwind told financial analysts recently that we are in a "sluggish" economic environment but customers report business is stabilizing and not declining.
"The root causes are once again primarily related to the oil and gas dislocation and a slowdown in export demand more generally," he said after his company released its third quarter earnings report, in which it named a new CFO.
But he also pointed out that U.S. manufacturing will benefit over time from lower energy prices over the long run, and would be a tailwind to MSC.
MSC was No. 14 on Industrial Distribution's 2014 Big 50 List.
Despite the drop in metalworking business, which comprises a significant portion of MSC's revenues, the company still grew sales by 3.5 percent in its Q3 compared to the same quarter last year.
He noted that the Metalworking Business Index (MBI) has now gone negative for three straight months. "So that's probably the single biggest highlight that would also be influencing our results," he said. according to a transcript of the call as provided by www.seekingalpha.com
While the softness impact large national distributors such as MSC, Gershwind said local distributors will be hardest hit.
"What we're seeing is very typical with what we've seen in past cycles, where guys like us, the national players, get hit certainly. We get affected when there's a slowdown." he said. "The local distributors that make up the 70 percent of the market get disproportionately hit. And what we see in times of slowdown is competition."
Gershwind pointed out that price competition is very high right now largely driven by local distributors "doing what they do when things get slow, which is fight for survival. "
In light of the sluggish demand, MSC has taken a number of steps toward controlling its expenses. That not only means examining its expenses like travel but examining all phases of its business operations including freight.
The company earlier this year said that it would increase its sales workforce by eight to ten percent in 2015. In light of the sluggish conditions, MSC now expects to only increase sales hiring by a few percentage points. It will continue to evaluate sales growth depending on an economic turnaround.
Read more: MSC Industrial Announces Key Executive Promotions
There are plenty of reasons for MSC to be optimistic about 2015. Its E-commerce business reached 55.9 percent of sales for the third quarter, as compared to 53.4 percent a year ago, and 55.4 percent last quarter, while sales to vending customers added roughly 2 points to its growth rate.
MSC also added approximately 70,000 SKUs net of removals to its web offerings, and now has approximately 970,000 available online. Continued growth in these areas bodes well for future share gains, Gershwind said.
Free Whitepaper: The Consumerization of B2B Multi-Channel Commerce
Gershwind did not get into specifics regarding MSC's "Big Book" pricing but said he expects some modest price increases overall. Gershwind added the increases would be reflective of what the company is seeing in the "soft" environment.
MSC also has spent considerable funds for its infrastructure activities  such as its new corporate facility in Davidson, N.C., its customer fulfillment center in Columbus, Ohio and its investment in Class C Solutions Group (CCSG), which was formerly known as Barnes Distribution Group of North America (BDNA).
MSC acquired BDNA for $550 million two years ago and rebranded it as CCSG.
Gershwind said all these moves position the company to benefit from earnings leverage as the economy returns to more normalized growth rates. Although M&A continues to be part of the company's strategic growth plan, Gershwind said MSC continues to focus on organic growth.
"We are organic growers. And what I would say is I think for right now, our primary focus is on organic growth and share gain," he said.