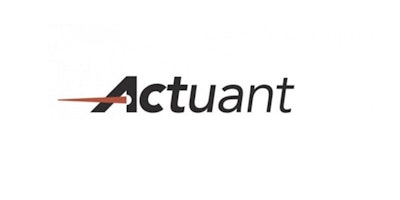 MILWAUKEE — Actuant Corporation announced results for its fiscal first quarter 2019 ended Nov. 30.
"Our solid quarterly results demonstrate sustained momentum as we drive growth and incremental profitability across our two business segments," Randy Baker, President and Chief Executive Officer, said. "In particular, growth for the Industrial Tools & Services segment was driven by strength in our premier Enerpac branded tools product line and improved profitability in our heavy lifting product category resulting from strategic changes to our product offerings in 2018. We also continued to focus on winning new product platforms at our key OEM customers and expanding operating margins in the Engineered Components & Systems segment. We are executing each segment's strategy and believe we are well positioned to deliver enhanced shareholder value."
"We also made progress with our portfolio optimization efforts, completing the sale of Cortland Fibron," Baker continued. "In addition, we have begun processes to divest the remaining Cortland and Precision-Hayes International businesses. The proceeds from these transactions, cash generated from operations, and access to capital markets on reduced leverage, will provide us the fuel needed to continue to invest in our core tools business."
First Quarter 2019 Highlights
Completed sale of Cortland Fibron (upstream oil & gas) on Dec. 19, 2018.
Initiated process to divest Cortland US and Precision-Hayes International businesses, which have been moved to Assets and Liabilities Held for Sale.
Total net sales were $293 million for the quarter.
Core sales increased 3 percent on a year-over-year basis while foreign currency reduced net sales by 2 percent and the impact from acquisitions and divestitures was negligible.
The Industrial Tools & Services ("IT&S") segment achieved revenues of $149 million, with a core sales increase of 4% year-over-year.
The Engineered Components & Systems ("EC&S") business achieved revenues of $144 million, with a core sales increase of 2 percent year-over-year.
GAAP Operating Margin was -3.2 percent versus 5 percent in first quarter 2018 (see Consolidated Results below, along with the attached reconciliation of earnings). Adjusted Operating Margin expanded 200bp over first quarter 2018 to 9.4 percent from 7.4 percent.
Adjusted EBITDA Margin increased by 130bp with significant improvement in operating leverage and incremental margins in line with expectations.
GAAP diluted earnings per share ("EPS") was a loss of $0.29 in the first quarter of fiscal 2019 versus EPS of $0.09 in 2018. Adjusted EPS was $0.27, a 42 percent improvement over first quarter 2018 adjusted EPS of $0.19.
Significant year-over-year reduction of Net Debt to Adjusted EBITDA leverage from 3.2x at the end of first quarter 2018 to 2.1x at the end of first quarter 2019.